There are loads of great cereal brands out there, but which ones are the very best? Today, we will take you through our absolute favorite breakfast cereals on the market and let you know why you should be adding them to your daily routine.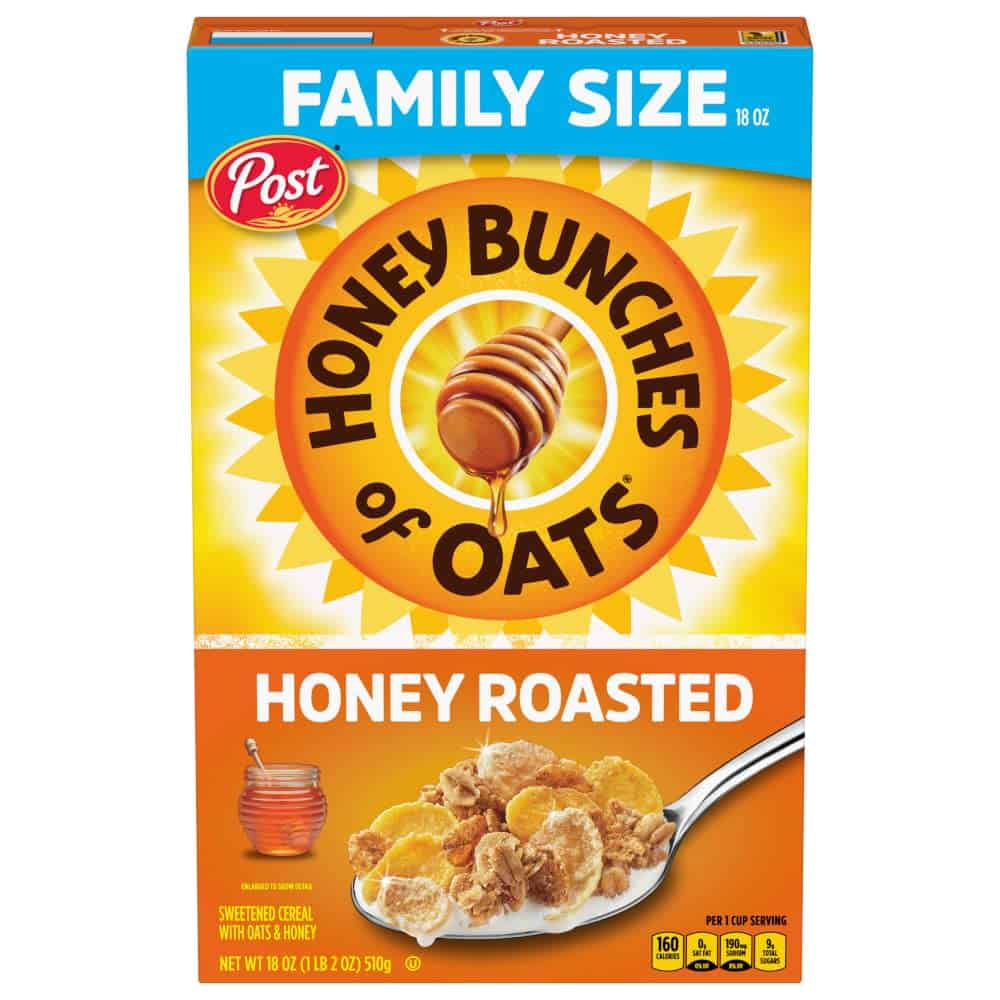 Honey Bunches of Oats is a collection of cereals produced by Post Consumer Brands. Some flavors in the collection include Almonds, Honey Roasted, Maple & Pecans, and Cinnamon Bunches.
Honey Bunches of Oats is an excellent cereal for the whole family. Not only does it taste great, but it's fairly healthy too! The cereal is made from a range of both whole and refined grains, offering a good level of carbohydrates to kickstart the day.
Honey Bunches of Oats products are fortified with vitamins and minerals for an extra health boost.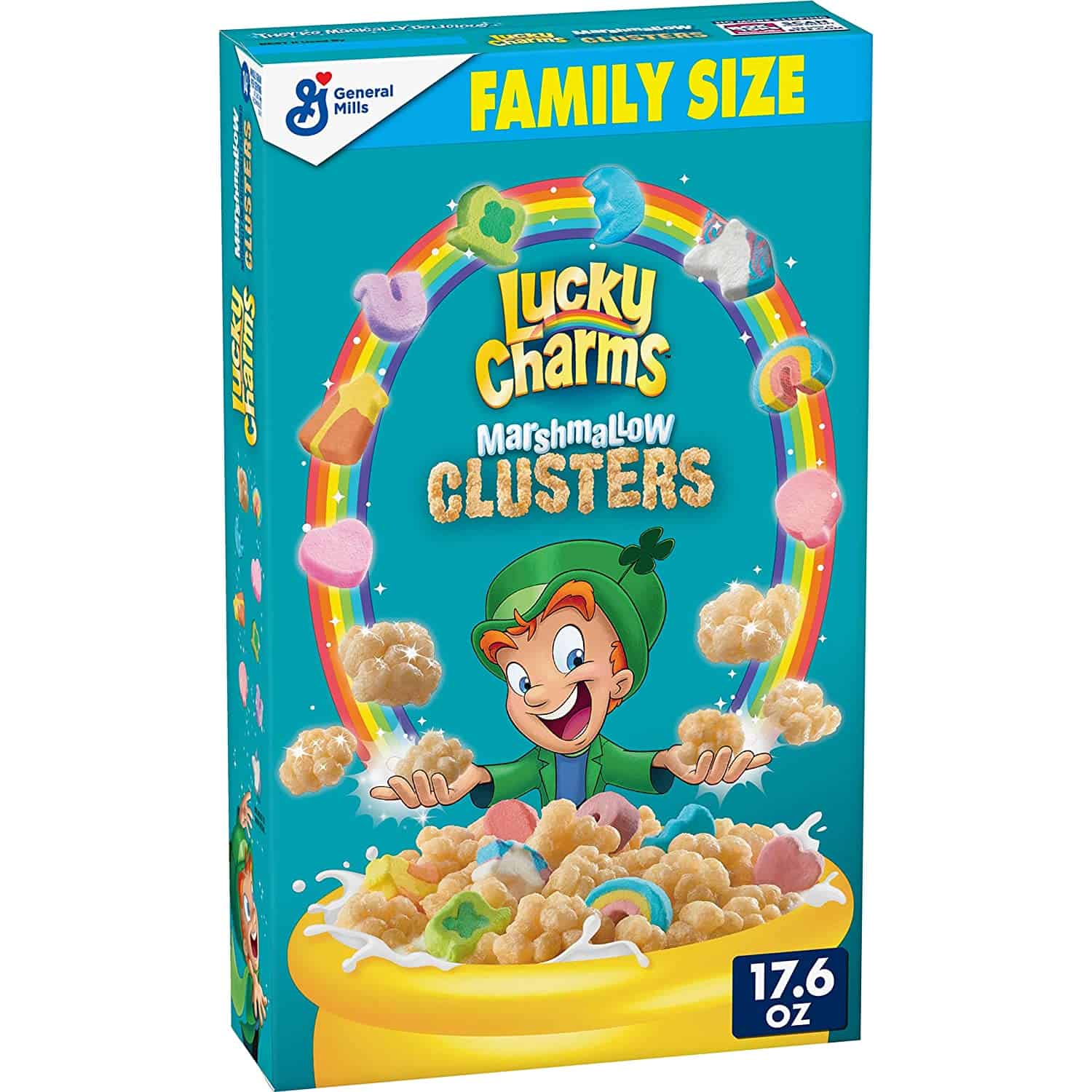 Lucky Charms is one of the most famous cereal brands in the world. It took the US by storm when it was released in the 1960s by General Mills, who continue to produce it to this day. The cereal is a combination of multi-colored marshmallows and pieces of toasted oat.
There have been plenty of limited edition boxes over the years, but this general formula has always stayed the same. A bowl of Lucky Charms in 2022 won't be much different to how it was back in the sixties.
On the negative side, Lucky Charms definitely isn't the healthiest cereal out there. The product has a high sugar content with limited fiber and protein on offer.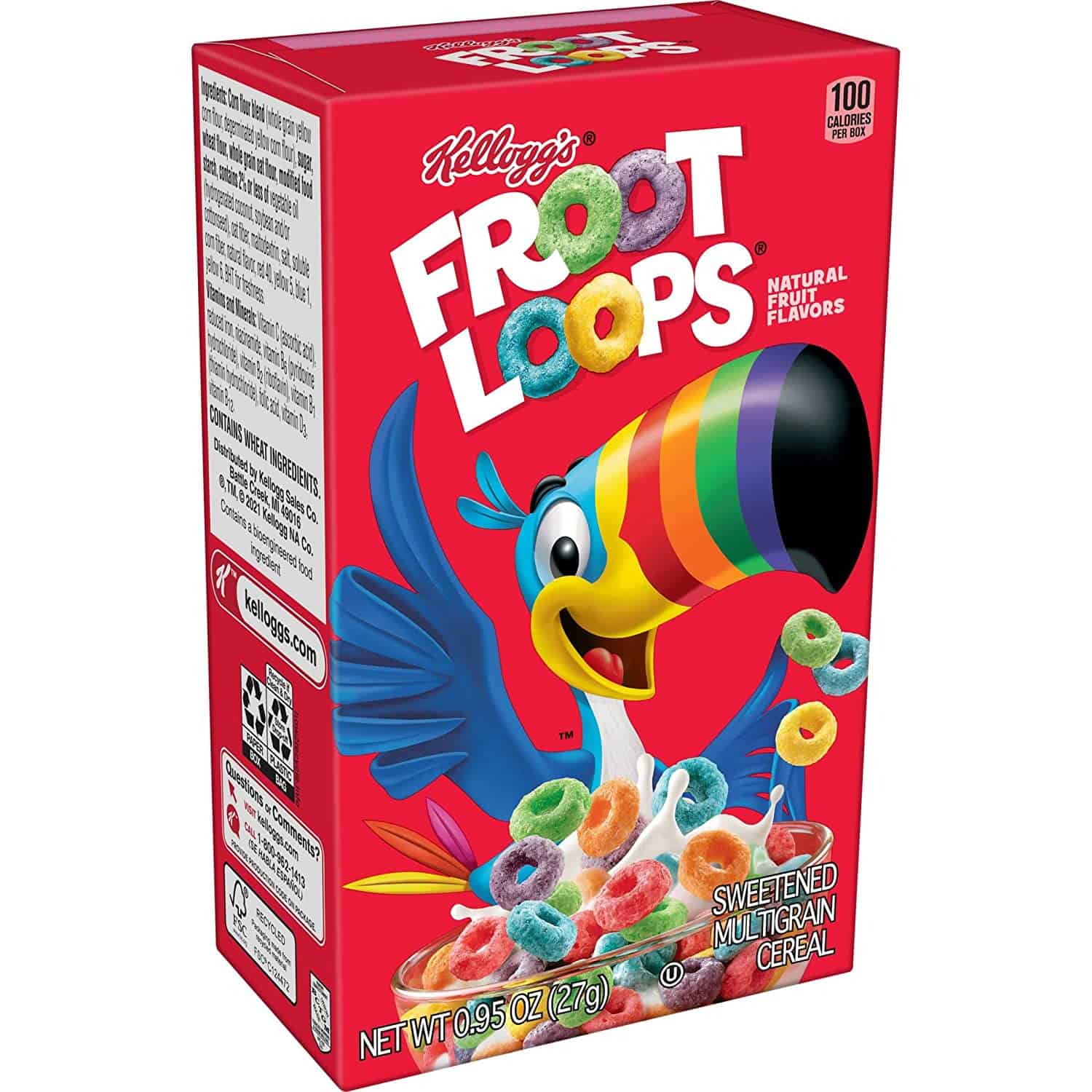 Like Lucky Charms, Froot Loops is a classic American breakfast cereal. However, Kellogg's has put more emphasis on health with the current version of Froot Loops. The cereal is a great source of vitamins, minerals, and fiber, without containing excessive amounts of sugar.
Froot Loops are comparable to Cheerios but have different fruity flavors packed into every loop. The cereal was released in 1963 with three different loop flavors. Green, purple and blue loops were added to the mix in the 1990s, resulting in the colorful bowl of cereal that we all know and love.
Under the wing of Toucan Sam (the cereal's mascot), Froot Loops continues to fly high in the breakfast world.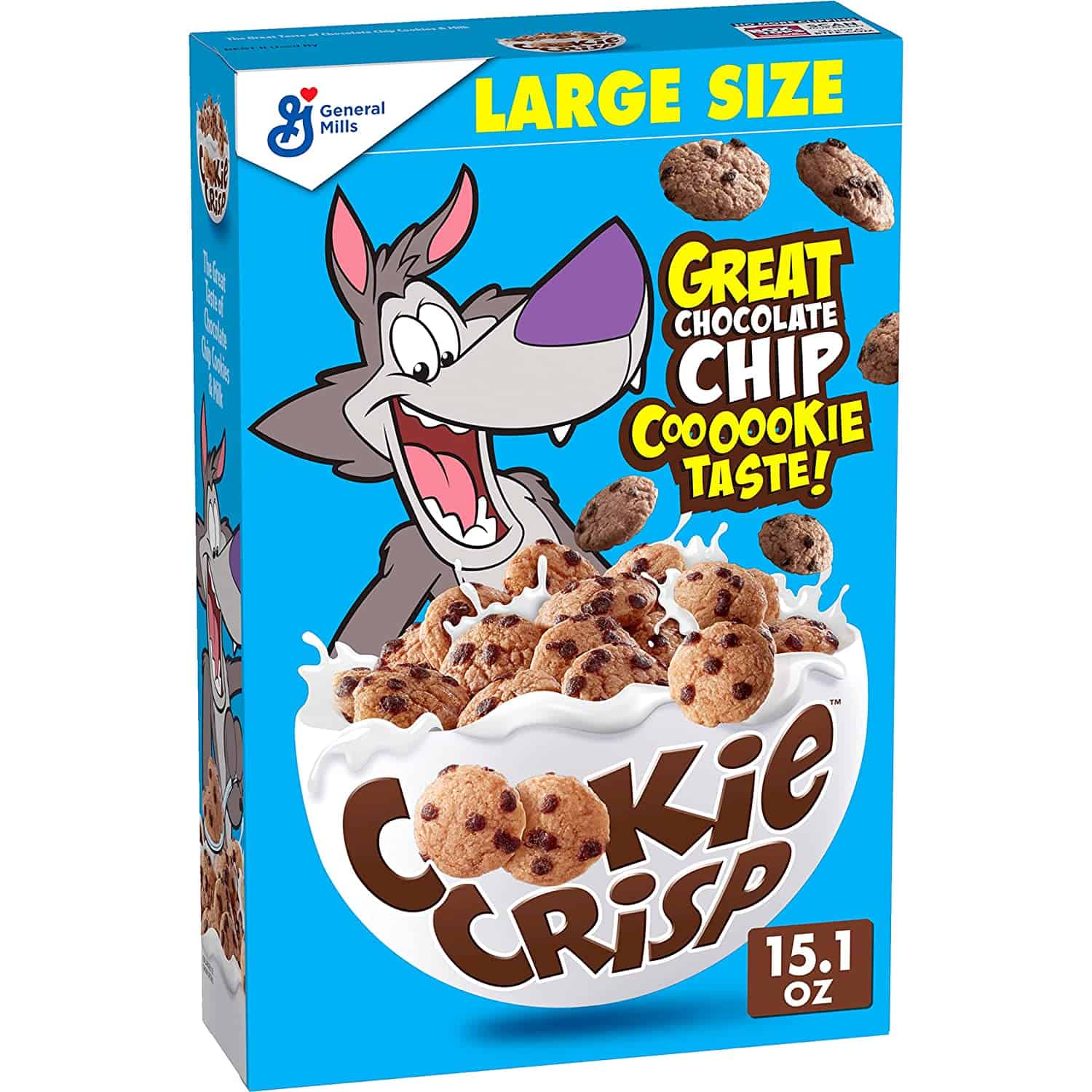 General Mill's Cookie Crisp is a kid's dream in cereal form. As the name suggests, the cereal is made up of small clusters that replicate chocolate chip cookies. The cookies are primarily made up of whole grain corn and small chocolate chips.
Cookie Crisp was launched in 1977 and has remained on the shelves ever since. Until the 1990s, there were three versions of the cereal available: Chocolate Chip, Vanilla Wafer, and Oatmeal.
There were also a number of special flavors released later on, including Birthday Cake Cookie Crisp, which is still on sale in the US. Cookie Crisp's high-sugar, low-fiber content means it may not be the best choice for health-conscious breakfast eaters.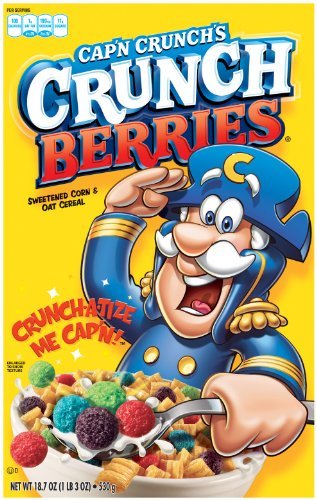 Born out of a combination of Cap'n Crunch and Oops All Berries, this cereal is one of the most unique and tasty breakfast items on the market today. Corn and whole-grain oats are mixed with fruit-flavored puffs for cereal that surprises with every mouthful.
Cap'n Crunch's Crunch Berries is another breakfast cereal that has been around since the mid-60s. The cereal is named after the brand's 18th Century naval captain mascot, who has been displayed on every box since its release. Oops, All Berries was a variation of Cap'n Crunch that first hit the shelves in 1997.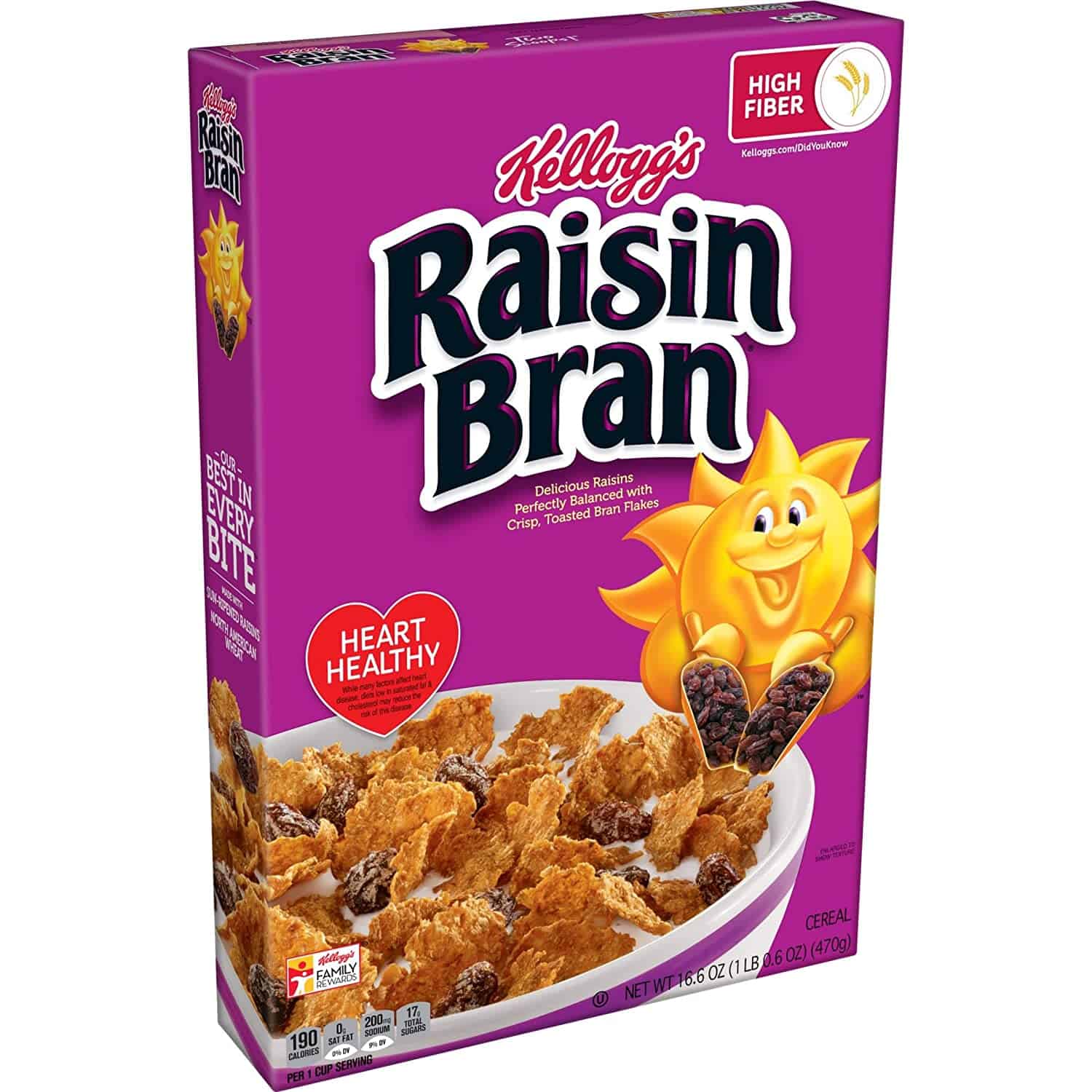 Kellogg's Raisin Bran Crunch is a fantastic option if you're looking for a nutritious breakfast cereal. Unlike some other healthy breakfast options, Raisin Bran Crunch manages to stay super tasty, thanks to the inclusion of delicious honey-oat clusters.
The wheat bran flakes are packed with fiber and minerals, while the raisins provide fruity health benefits. Raisin Bran Crunch also works great when mixed with yogurt or other fruit pieces.
Kellogg's original Rainin Bran recipe was developed almost 100 years ago, back in 1926! It wasn't until 1999 that the honey crunch elements were added to the mix, bringing Raisin Bran in line with other modern, sweet breakfast cereals.
Apple Jacks is a cereal primarily aimed at the children's market. It's produced by Kellogg's and was first introduced as Apple O's in 1965. Apple O's sweetened multi-grain loops were invented by a college intern called William Thilly.
As a multi-grain cereal, Apple Jacks provides a range of health benefits. The loops contain fiber, vitamins, minerals, protein, and other plant compounds. However, it's important to note that the cereal contains quite a lot of sugar – up to 12g in a single serving.
There have been a few different limited edition boxes released over the years. One of the most exciting was Apple Jacks "Crashers," which was the combination of Apple Jacks and Cinnamon Jacks. As you can imagine, this was certainly a unique flavor experience!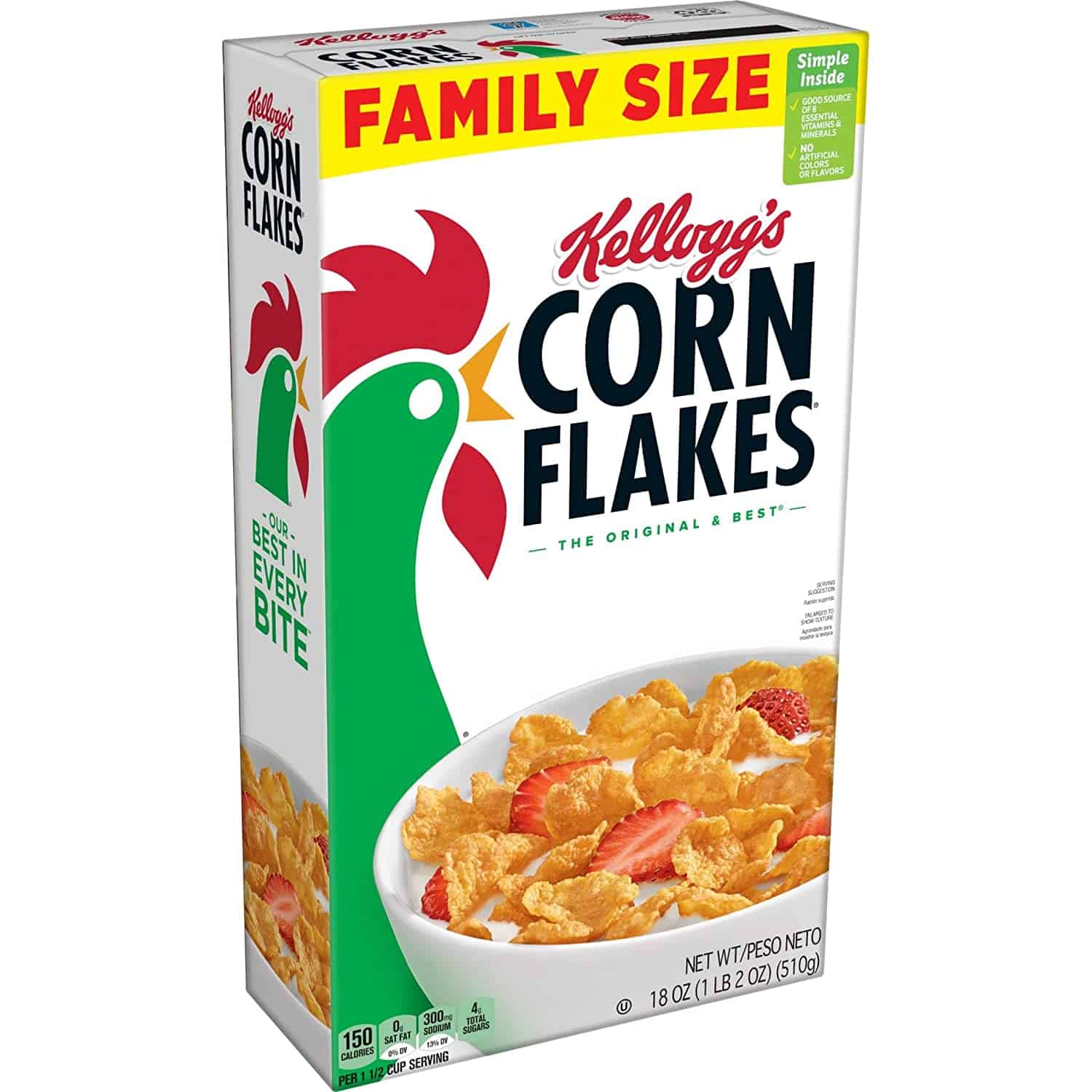 What would a list of the best cereals be without Corn Flakes? In fact, you could say that Corn Flakes started everything when it comes to breakfast cereal. The recipe was created by Will Kellogg in 1894 for patients in the sanitarium where he worked. As Corn Flakes grew in popularity, the Kellogg Company was formed.
Corn Flakes are made from a very simple combination of milled corn, malt flavoring, and a small amount of sugar. Corn Flakes are relatively low in fiber, but they contain plenty of carbs thanks to the use of milled corn. For this reason, the cereal is a great option if you need a boost of energy to kickstart your day.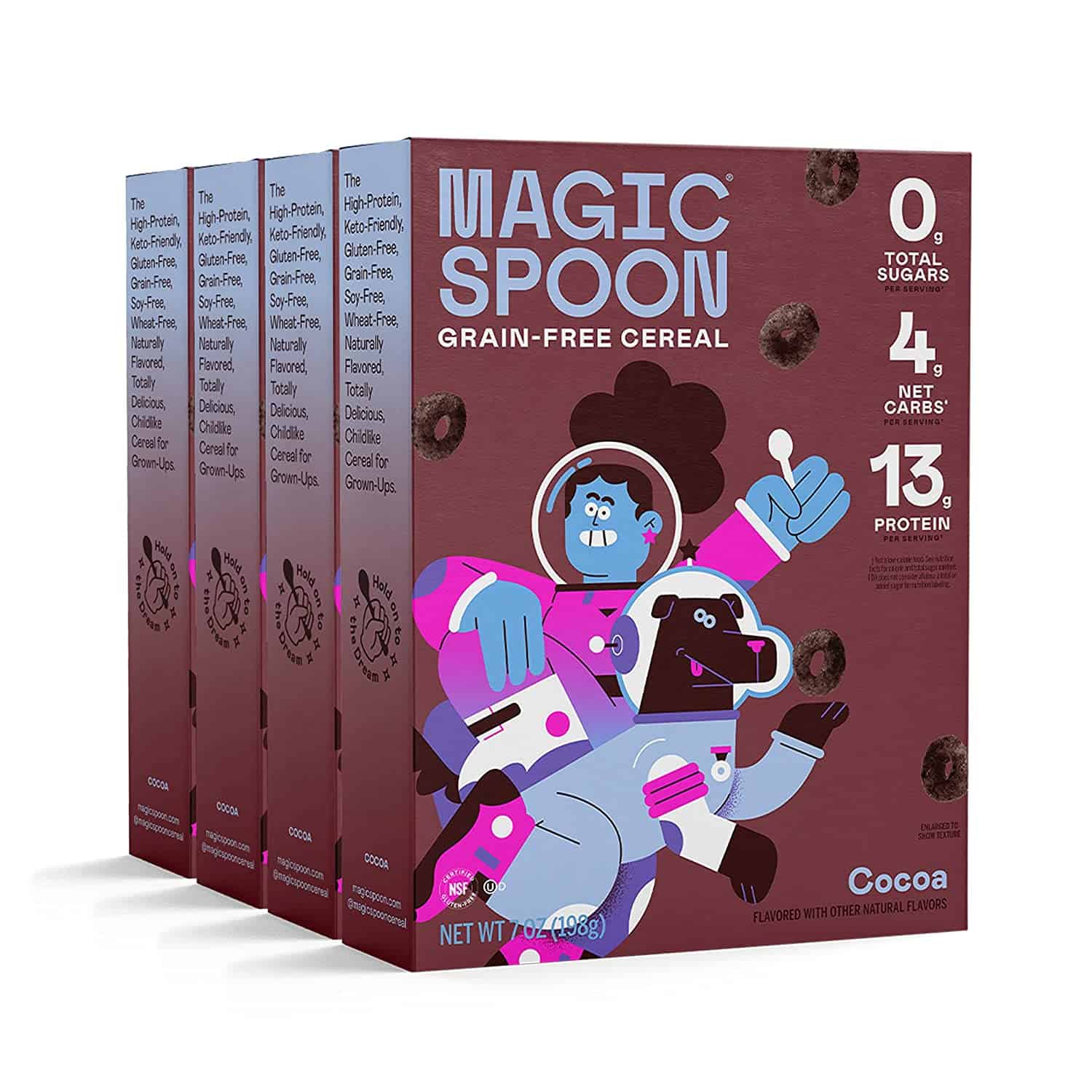 Magic Spoon is a brand that has made its name in the "Keto cereal" market. Put simply, a Keto diet is a low-carb, high-fat eating program. To make their cereal fit this idea, Magic Spoon doesn't use any grains during production. Instead, their cereals are made from ingredients such as Tapioca starch and peanut flour.
As a result, Magic Spoon contains just 4g of carbohydrates in every serving and 0g of sugar. With an additional 14g of protein in each bowl, Magic Spoon is a solid option for anyone looking to reduce their carb and sugar intake.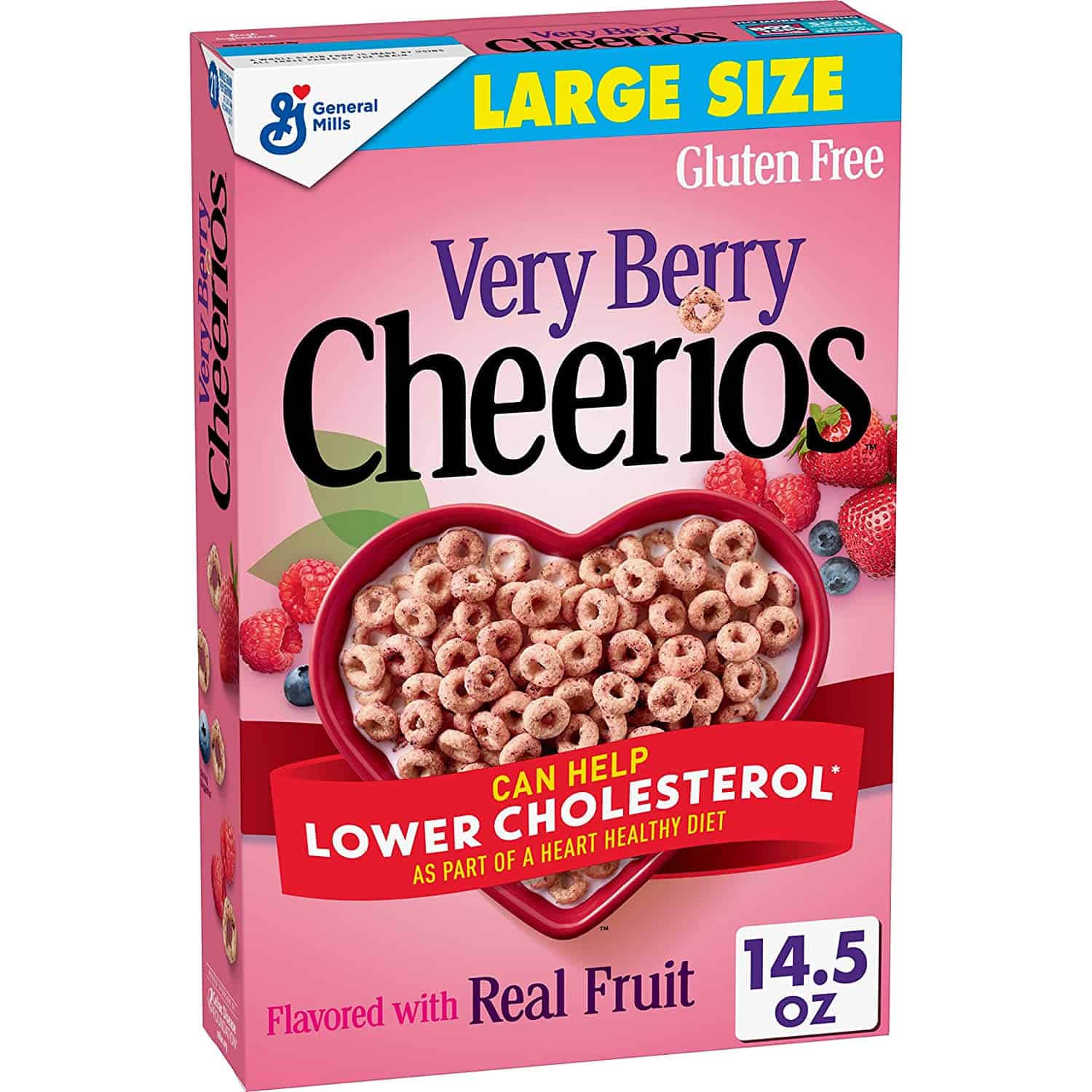 General Mills' Cheerios is one of the most famous cereal brands of all time. Cheerios are instantly recognizable and haven't changed much since their introduction in 1941. Whole grain oats are the main ingredient in the cereal, so you can expect a good amount of fiber and energy in every bowl.
Today, there are a number of Cheerios flavors available. These include Cinnamon Nut, Honey Nut Cheerios, Fruity, and even Yogurt Burst variations. The brand has also ventured into the snack market too, with Cheerios Snack Mix becoming one of their popular products.
Even as more new and exciting cereals are released to the market every year, Cheerios continue to be one of the leaders in the breakfast world. It's very unlikely that we'll be seeing this cereal go anywhere soon!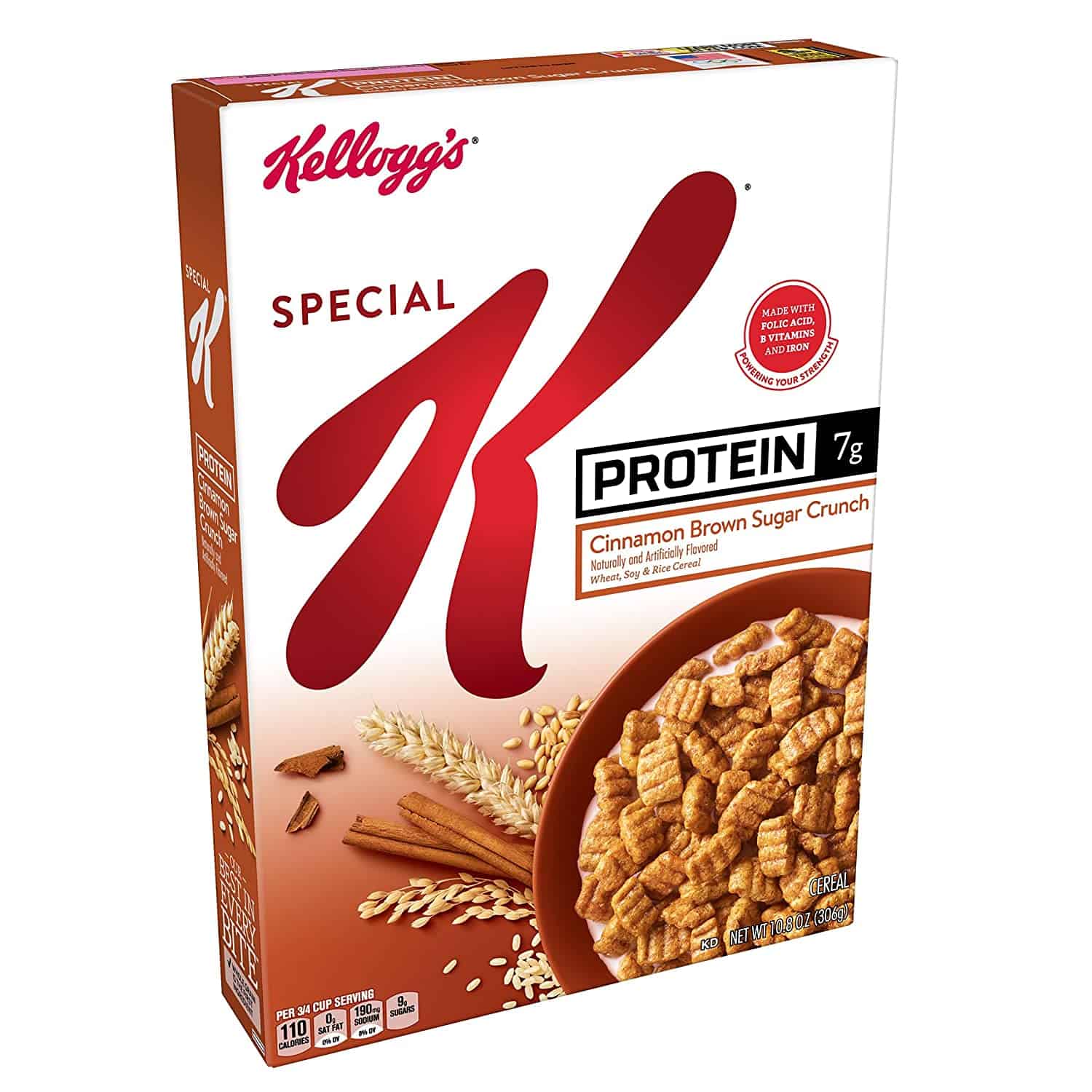 Special K was first introduced by Kellogg's as a low-fat alternative to some of the brand's other cereal products. Special K is made from wheat, barley, and rice, with each serving containing 120 calories and just 0.5g of fat,
With good levels of carbohydrates and protein in the cereal, Special K can still provide an energizing start to the day. Special K is available in a variety of flavors, such as Red Berries, Vanilla Almond, and Chocolatey Delight.
Kellogg's produces a range of snacks under the Special K name. These include granola bars, chips, and popcorn. Special K breakfast shakes are also available in the US.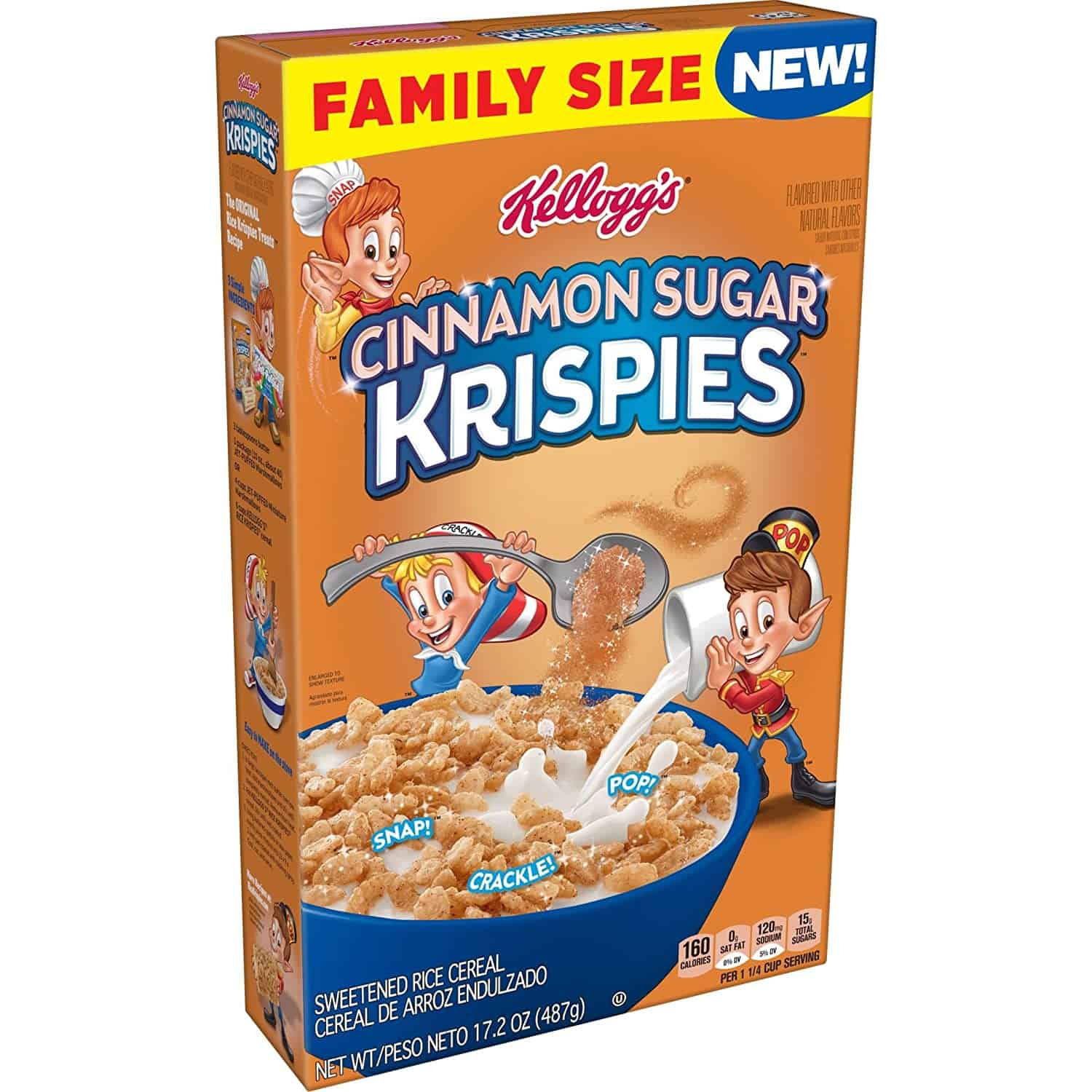 After the Kellogg Company saw great success with their first cereal product, Corn Flakes, they started work on their next big hit. Rice Krispies first appeared in 1928 and were pretty much an instant classic.
By 1939, Kellogg's had introduced the iconic "Snap, Crackle and Pop" slogan to the Rice Krispies brand. One of the cereal's biggest selling points was that it stayed crispy even after extended periods in milk. This was thanks to Kellogg's unique "oven-popping" production process.
On the nutritional front, Rice Krispies are low in fat and are free from artificial sweeteners and colors. But they do have added sugar and are fairly low in fiber. Although Rice Krispies may not be the healthiest breakfast option out there, they're definitely not the worst.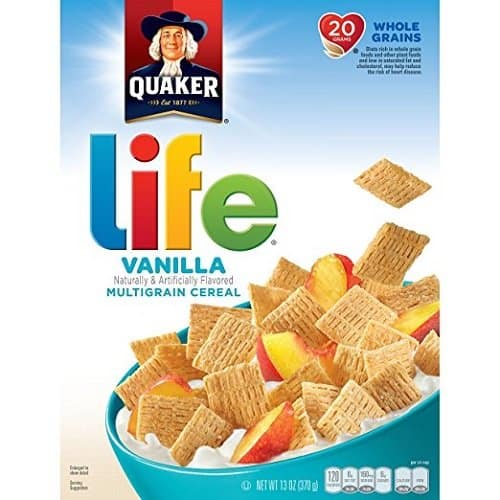 Quaker Oats' Life cereal is yet another product on this list that has been around for decades. This oat-based cereal hit the shelves in 1961 and has been in constant production since. Known for its "Hey Mikey!" advertising campaigns, Life cereal has always been popular with kids and families.
The Life recipe has evolved over the years, but the cereal has always maintained its iconic chequered pattern. Life is considered to be a healthy cereal, although there have been concerns raised about the use of yellow food coloring in its production.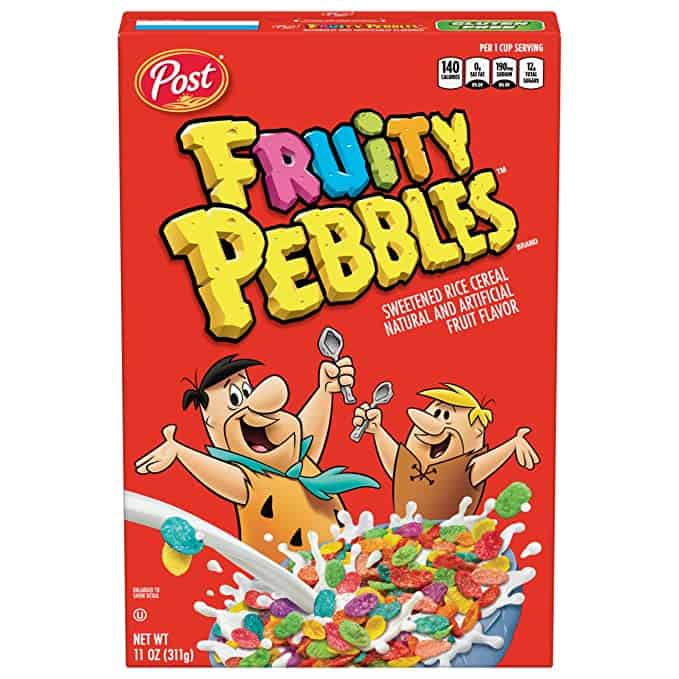 The Fruity variety of Pebbles is definitely our favorite of the bunch. Cocoa Pebbles are great too, but the explosions of flavor you get with Fruity Pebbles are on another level. The Pebbles brand is operated by Post Consumer Brands, which produces a wide range of popular cereal names.
With a high level of sugar and a variety of flavors in every bowl, Fruity Pebbles is a cereal that kids really love. It's not the healthiest breakfast option out there and doesn't offer much nutrition beyond the carbs in the rice-based pieces.
Fruity Pebbles has gone through a number of formula changes since its launch in 1971. Over the years, more and more flavors have been added to the mix. The most recent addition was "Bedrock Berry Pink," which appeared in 2005.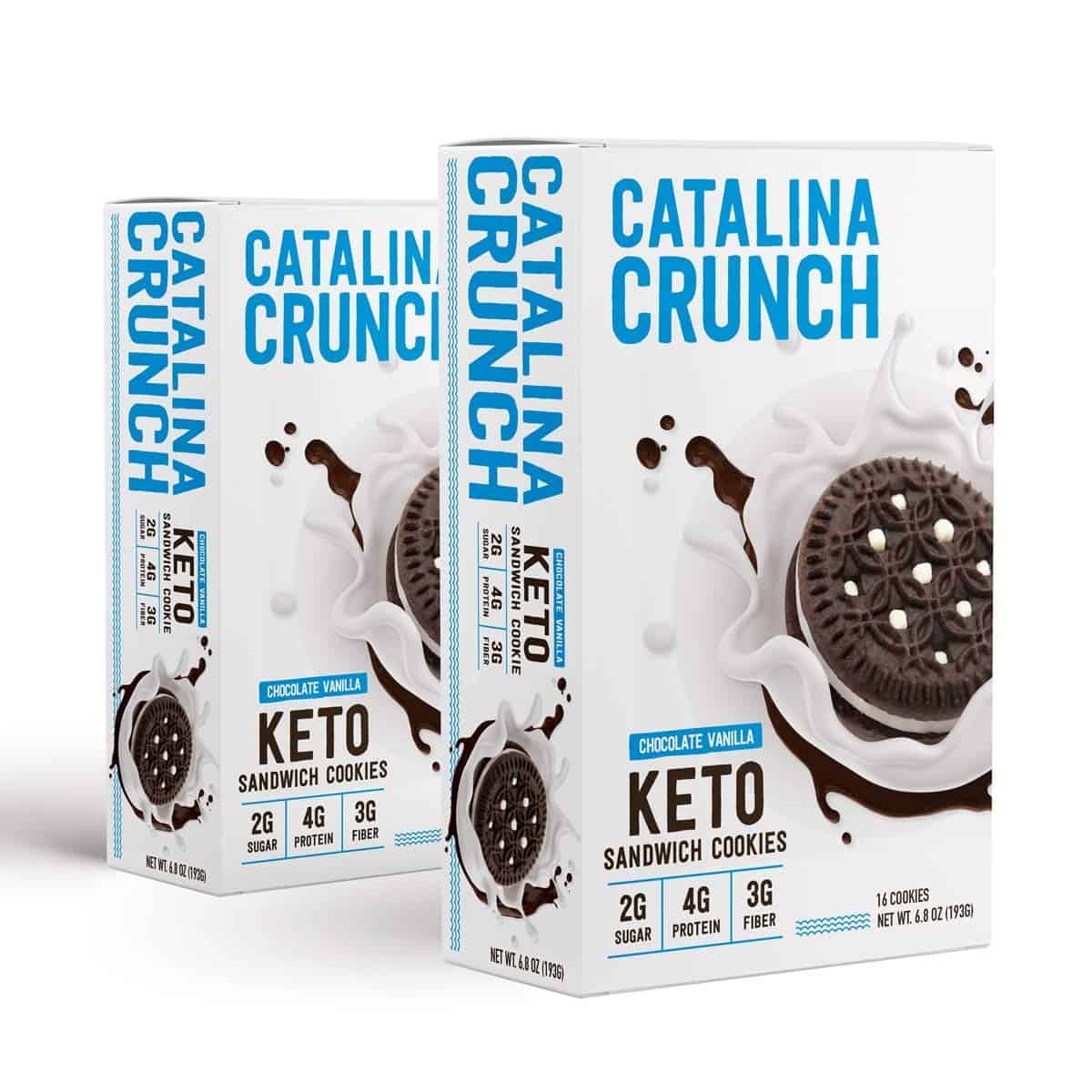 Here's another Keto cereal brand that has become popular in recent times. Catalina Crunch is totally vegan, low carb, non-GMO, and high in protein. If you're following a Keto diet or are just looking to cut down your carb intake, then this cereal could be perfect for you.
It's important to recognize that Keto cereals offer something completely different from regular cereals. Normal cereals are built around giving you a burst of nutritious energy to start off the day, whereas Keto cereals are focussed on that specific diet.
Regardless, Catalina Crunch tastes great and comes in a range of flavors. The brand also makes a variety of Keto snacks that are perfect for a mid-morning break.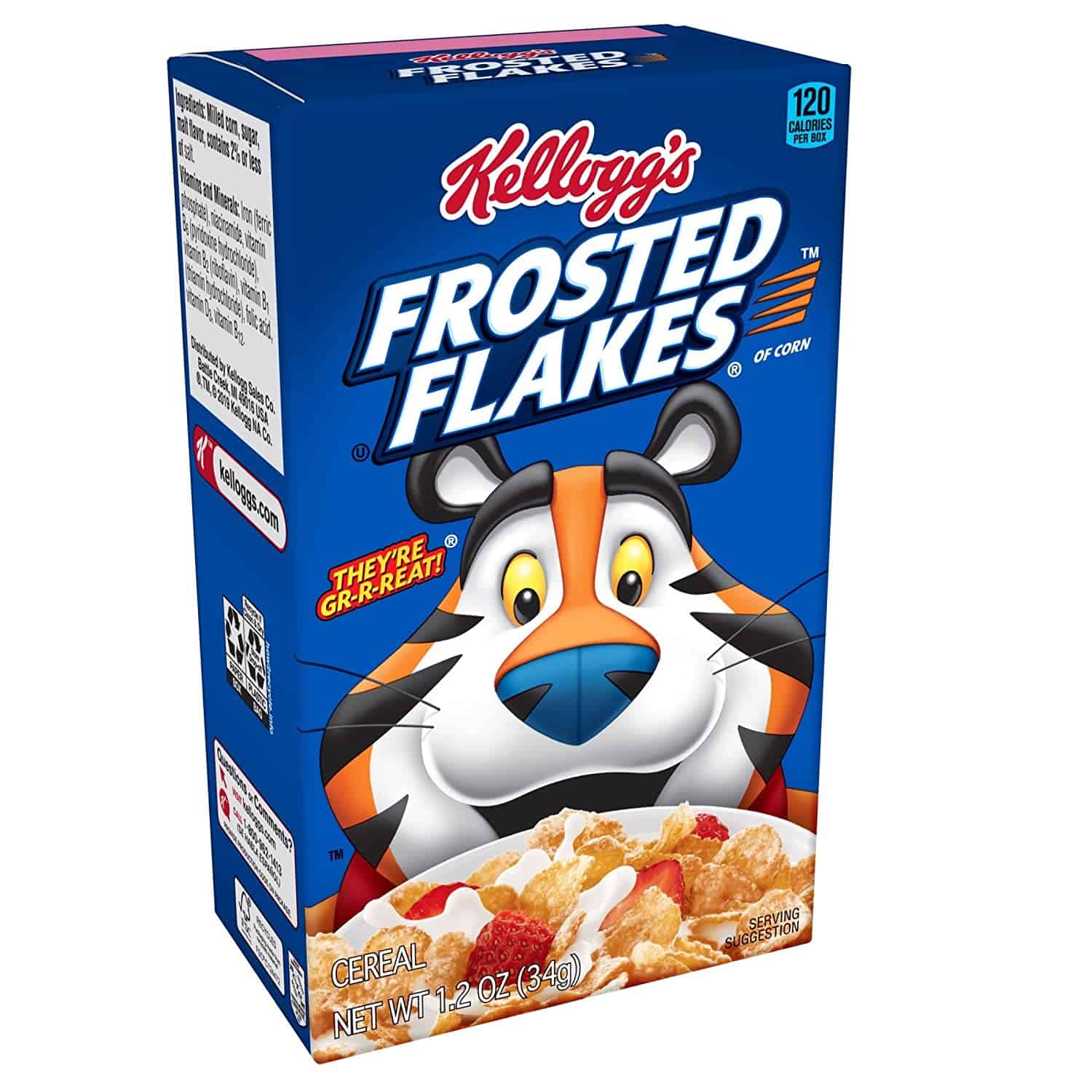 If you asked someone to list their favorite cereals, then this family favorite would most likely be on the list. In 1952, Kellogg's took their super popular Corn Flakes and covered each flake with a layer of sugar.
They were originally known as Sugar Frosted Flakes, but the "Sugar" part was dropped in the 80s when it became clear that sugar might not be the healthiest thing in the world. To this day, Frosted Flakes continue to be one of the tastiest cereals on the market, even if they're best saved as an occasional treat!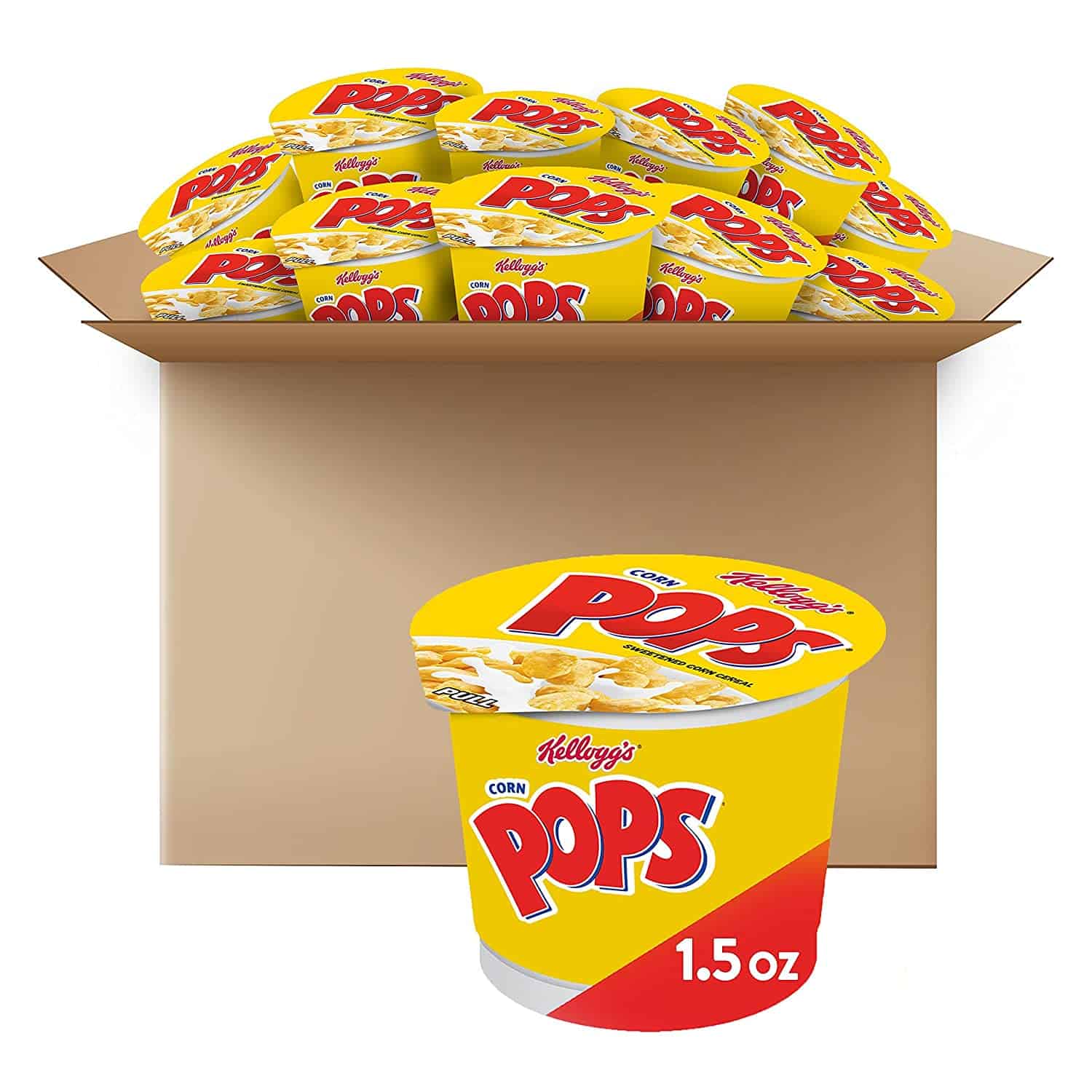 Corn Pops is yet another famous cereal brand manufactured by Kellogg's. Corn Pops are created by heating up corn until it pops, which is then sweetened to create delicious pieces of cereal. Corn Pops have been around since 1950, making them one of Kellogg's longest-running products.
Kellogg's uses milled corn in their recipe, which contains a good amount of fiber and healthy plant compounds. Interestingly, the shape of Corn Pops changes in different markets. For example, Corn Pops sold in the US have an irregular elliptical shape, whereas the Canadian version is made up of regular spheres.
Whichever type of Corn Pops you get, you can always expect them to taste great and give you the fuel you need for the day.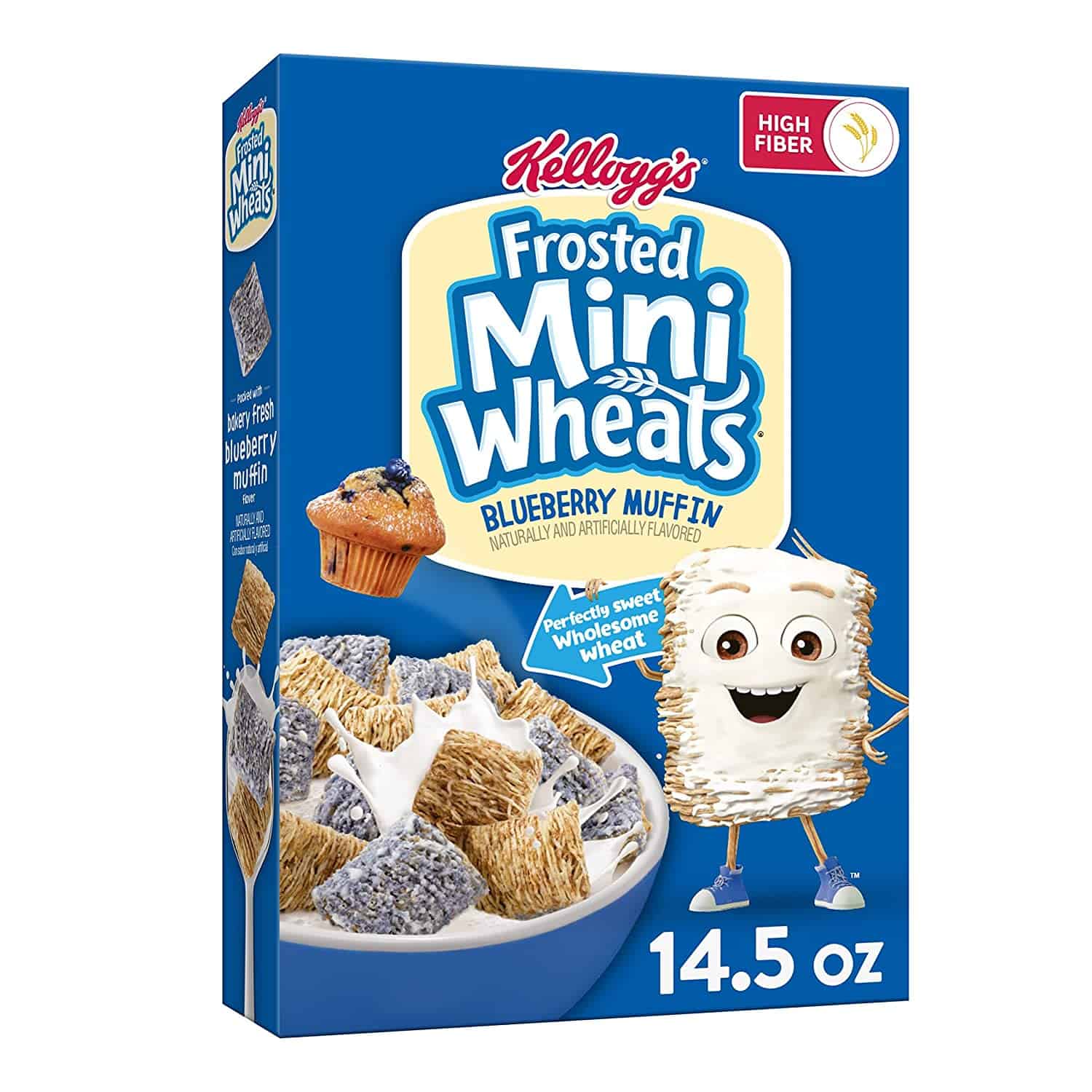 Frosted Mini-Wheats is a fantastic breakfast cereal – combining incredible taste with great nutrition. These small shredded wheat parcels are layered with sugar for the ultimate morning treat.
Shredded wheat is naturally high in fiber and low in fat. Consuming fiber is important to maintain a healthy digestive system, so it's great that you can get a good helping of it with your bowl of Frosted Mini-Wheats.
There have been loads of variations of Frosted Mini-Wheats over the years, from Raspberry to Vanilla Cream to Honey Nut Shredded Wheat. However, we don't think that the original has ever been topped. If you've never given Frosted Mini-Wheats a try, then what are you waiting for?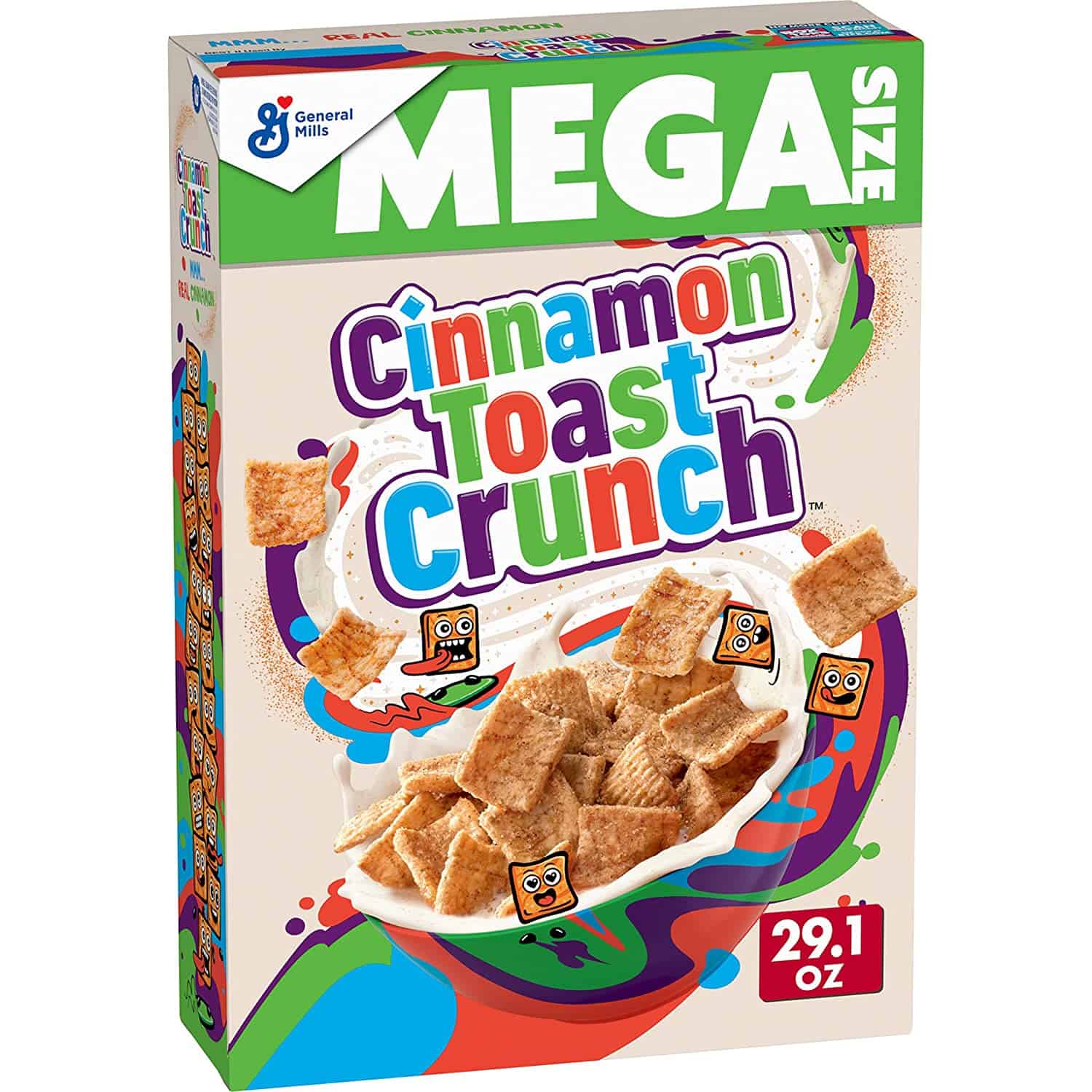 In our opinion, Cinnamon Toast Crunch is one of the best things that General Mills has ever created. It has a reputation for being one of the most scrumptious cereals out there, and it certainly lives up to that!
At its core, Cinnamon Toast Crunch is very simple. It's made up of small wheat and rice pieces that are coated in sugar and cinnamon. The idea for the cereal actually came from a child who won the General Mills "Give Us Your Best Idea for a Cereal" contest!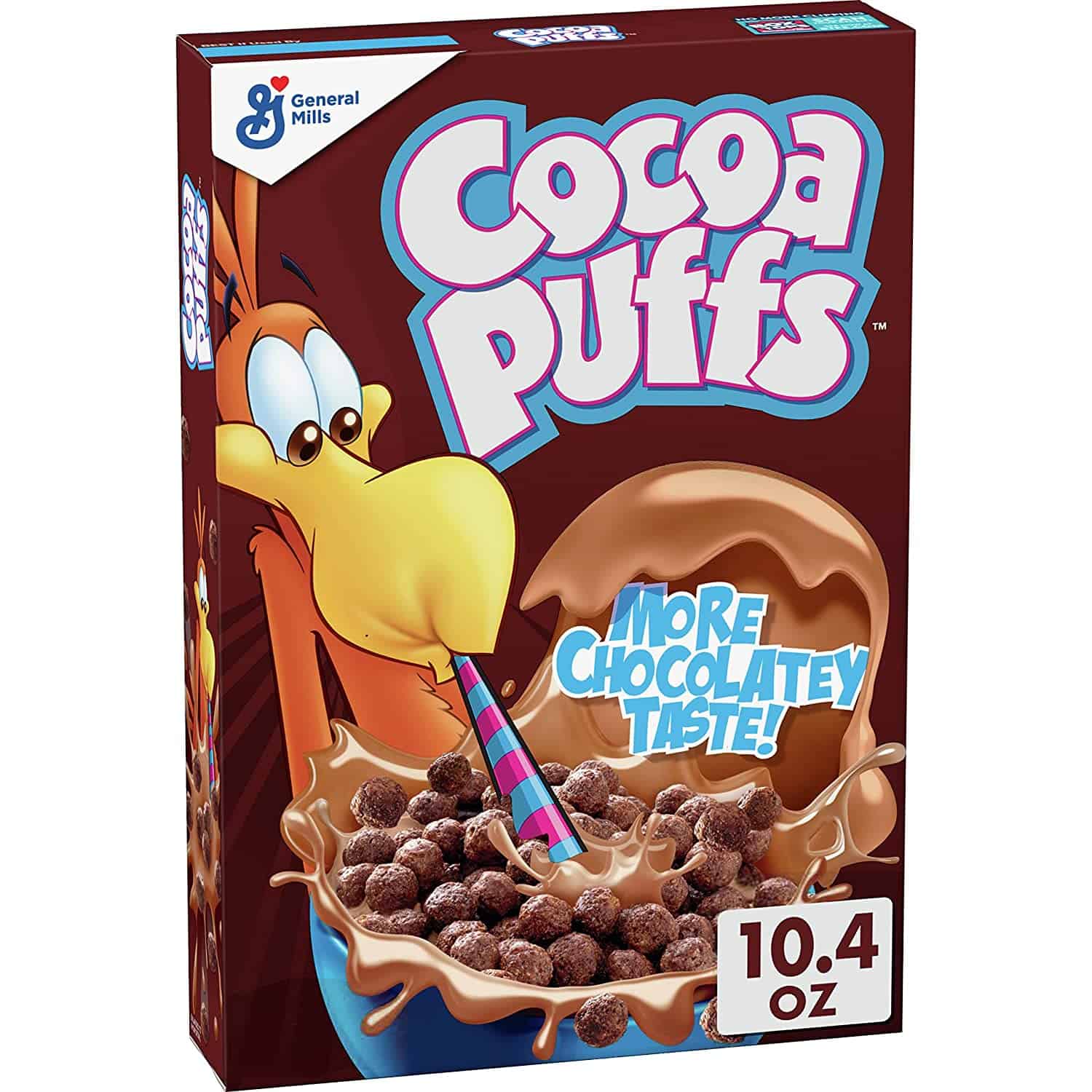 The final product on our list is Cocoa Puffs. This chocolate-based, puffed-grain cereal has a strong customer base in the US and is particularly popular amongst kids. If you're looking for a product that your child will jump out of bed for in the morning, then Cocoa Puffs are definitely the way to go.
Cocoa Puffs have a relatively high sugar content, but at under 10g per serving, this might be less than you'd expect for a chocolatey cereal. Thanks to the puffed-grain nature of the cereal, Cocoa Puffs contains a good amount of carbs for a morning energy boost.
FAQs
Are Corn Flakes good for weight gain?
Corn Flakes are made with whole grain, making them a suitable breakfast cereal for healthy weight gain. Corn Flakes are also packed with energy and are a great way to kickstart an active day.
Are Cocoa Puffs healthy?
Many people assume that chocolate-based cereals must be inherently unhealthy. Thankfully though, that isn't always the case. Cocoa Puffs is an example of a cereal that is heavily fortified with vitamins and minerals while still being super tasty.
Cocoa Puffs are never going to be as healthy as something like Corn Flakes. However, if you've got kids that crave some sweetness in the morning, then Cocoa Puffs could be a great way to go.
Is French Toast Crunch the same as Cinnamon Toast Crunch?
French Toast Crunch and Cinnamon Toast Crunch are not the same cereal. The two products are very similar, though: both feature cereal pieces sprinkled with cinnamon and sugar. French Toast Crunch pieces are shaped like mini pieces of toast, while Cinnamon Toast Crunch comes in small wavy squares.
French Toast Crunch was discontinued back in 2006 after being on the shelves for around 10 years. In 2014, General Mills relaunched the cereal thanks to intense public demand.
Who owns Frosted Mini-Wheats?
The Frosted Mini-Wheats brand is owned by Kelloggs. Kelloggs is a huge corporation that controls many different cereal and food brands. Frosted Mini-Wheats is one of the company's most popular breakfast cereals in the US.