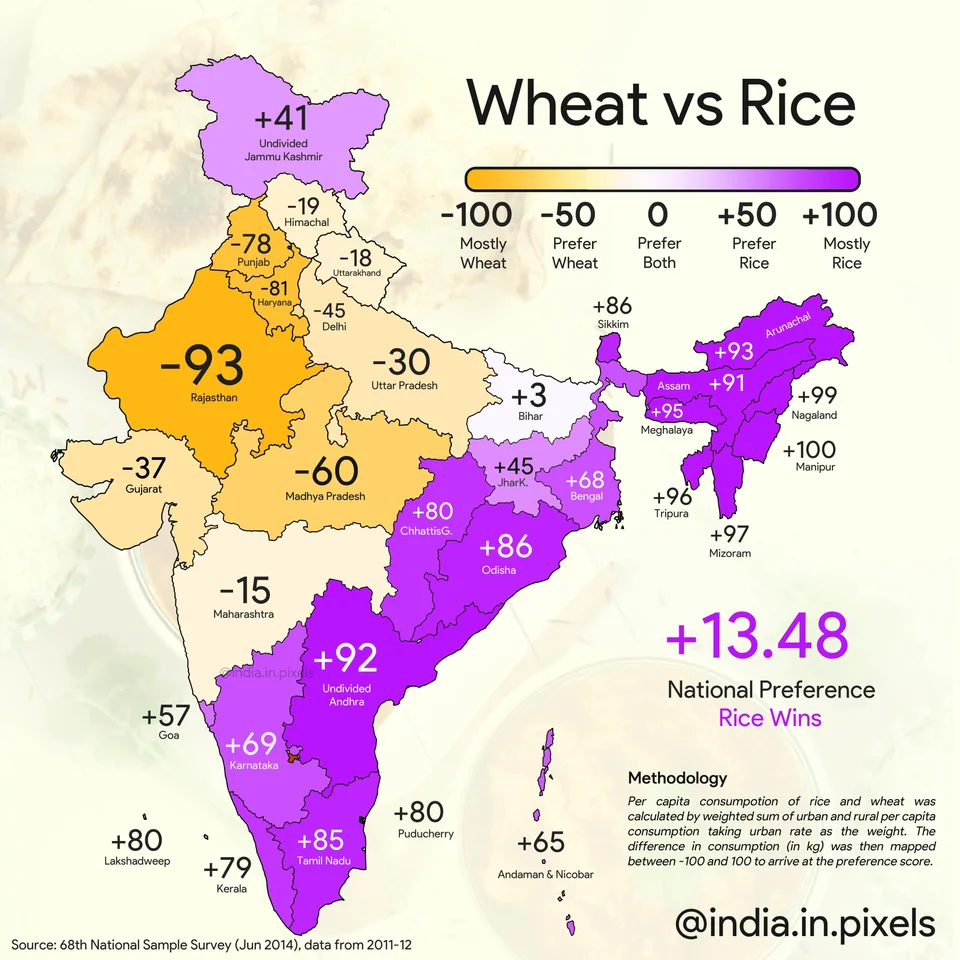 Created by India in Pixels
The beautiful map above shows the split in Wheat vs Rice preference in India.
Overall, Indians prefer rice to wheat.
However, there is a big range from Rajasthan (population 68 million) which overwhelmingly consumes more wheat than rice to Mainpur (population 2.9 million) which consumes exclusively rice.