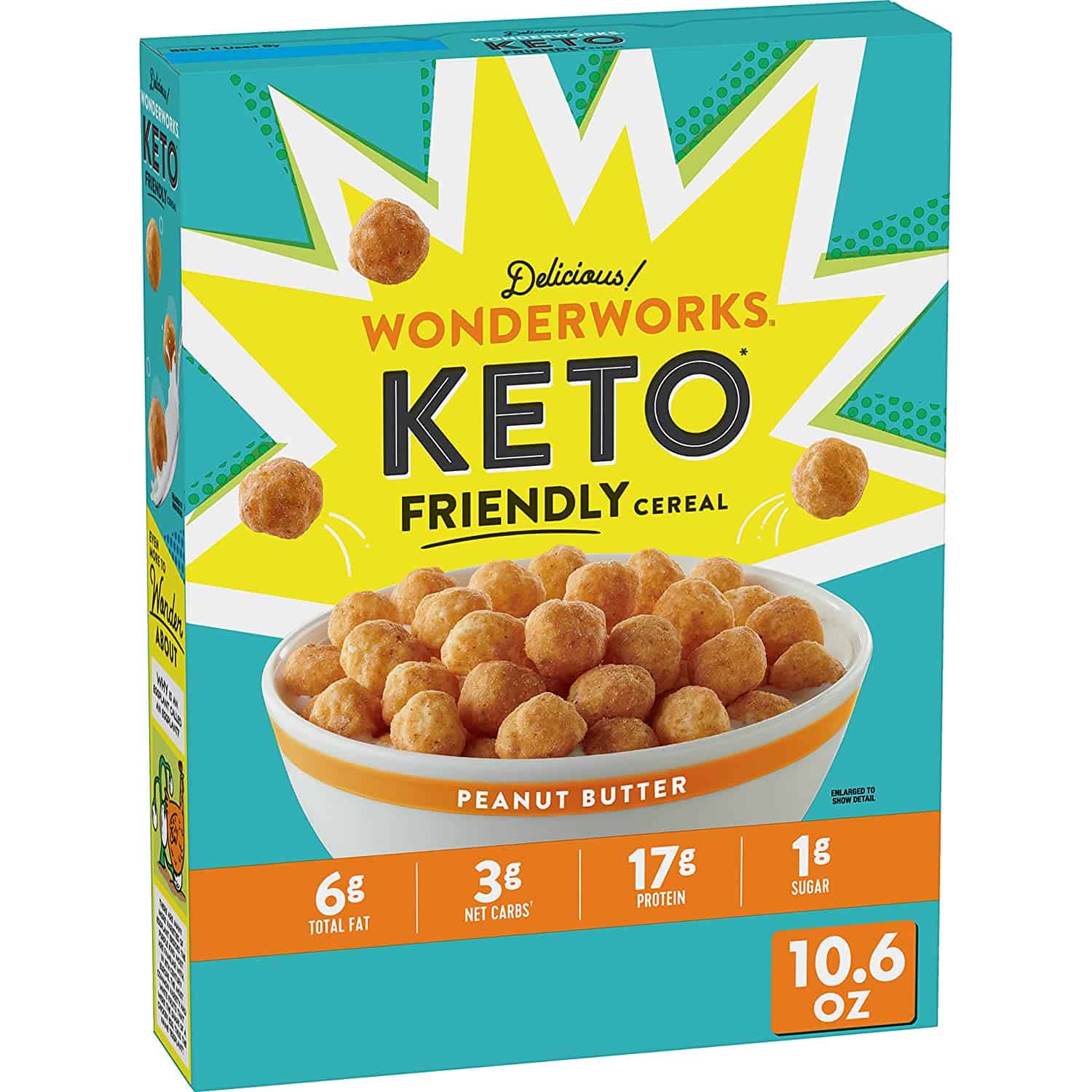 Have you been thinking about switching to a low-carb diet to lose weight and boost your energy? Are you always on the lookout for new keto-friendly options to get your day started? Enjoy delicious Wonderworks cereal.
Wonderworks Cereal has one of the latest keto-friendly options that you can look out for! Wonderworks Keto is another cereal from the brand General Mills, which comes in four appealing flavors: frosted, chocolate, peanut butter, and cinnamon.
This keto-friendly cereal dig is marketed as a low-carb breakfast option that helps you lose weight and boost your energy levels. Below, we will discuss whether Wonderworks Keto Cereal is healthy, including its nutritional values, ingredients, and more.
Nutrition Facts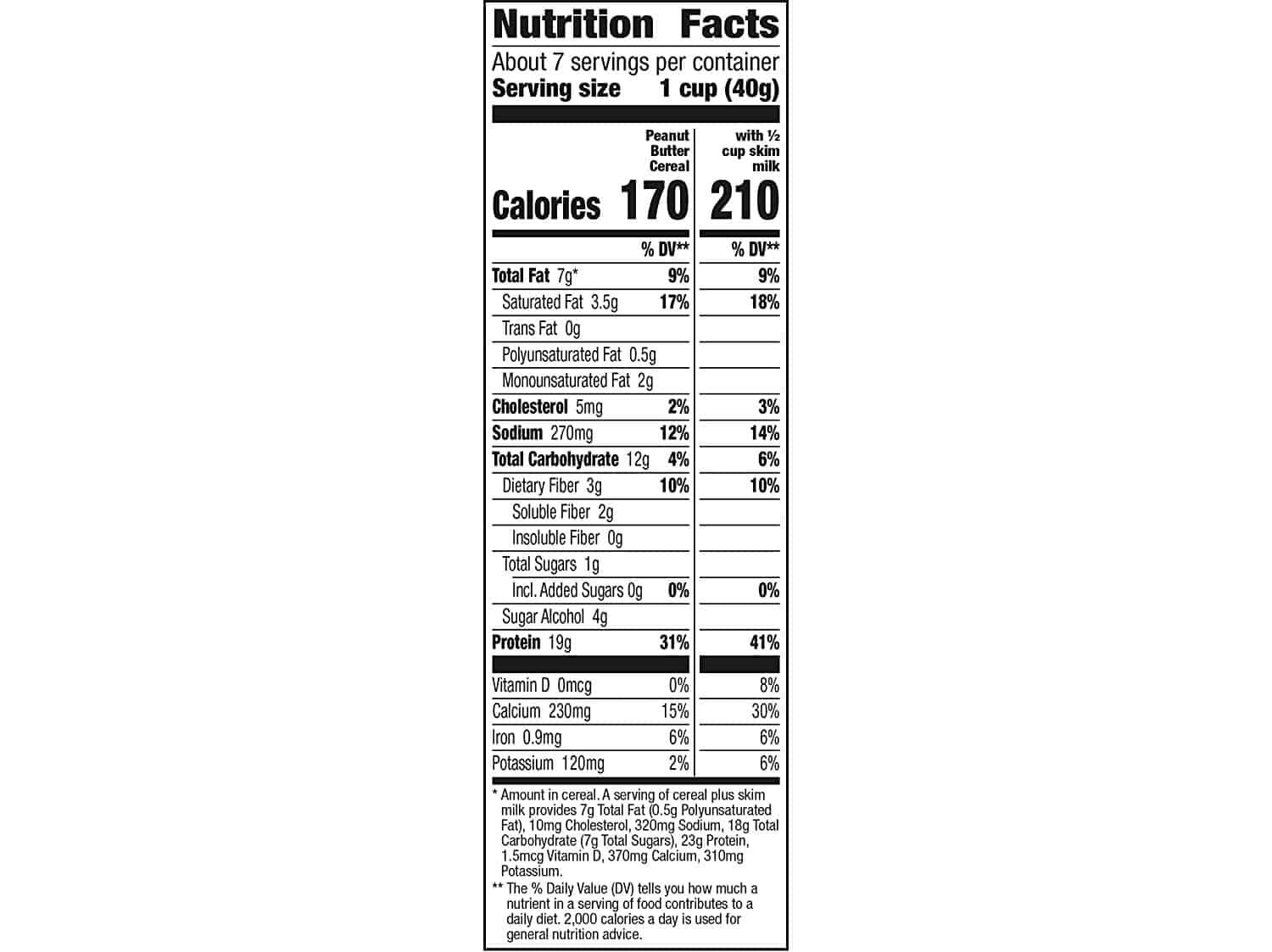 One cup (38g) of Frosted Wonderworks without milk contains:
Calories: 170Kcal
Total Fat: 6g
Saturated Fat: 4g
Trans Fat: 0g
Monounsaturated Fat: 1g
Cholesterol: 15mg
Sodium: 70mg
Potassium: 0mg
Total Carbs: 16g
Dietary Fiber: 4g
Soluble Fiber: 4g
Insoluble Fiber: 0g
Total Sugars: 1g
Sugar Alcohol: 5g
Protein: 14g
Vitamin D: 0% DV
Calcium: 8% DV
Iron: 0% DV
Potassium: 0% DV
The Percent Daily Values are based on a 2,000 calorie diet, so your values may change depending on your calorie needs.
Ingredients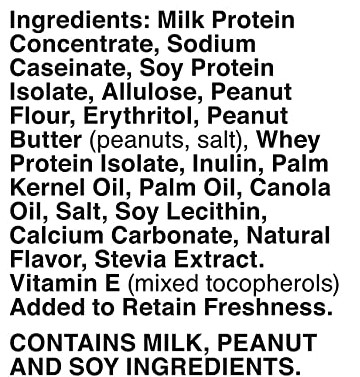 Wonderworks Keto, like many other bowls of cereal, has a plethora of ingredients. Here's a rundown of the ingredients in Wonderworks Keto Frosted variety:
Milk Protein Concentrate
Allulose
Erythritol
Whey Protein Isolate
Inulin
Palm Kernel Oil
Soluble Corn Fiber
Palm Oil
Canola Oil
Rice Starch
Soy Lecithin
Natural and Artificial Flavor
Stevia Extract.
Vitamin E (mixed tocopherols) Added to Retain Freshness.
Is Wonderworks Keto Healthy?
Simply put, a keto diet is rich in fat, moderate in protein, and low in carbohydrates. That's a big difference from typical, nearly exclusively carb-based cereals, and as a result, a keto-friendly cereal like Wonderworks varies from regular cereals in every manner, from flavor to texture.
Currently, there is a lot of marketing hype around keto cereals. Wonderworks keto-friendly cereal comes in at a lower price than most other keto-friendly cereals.
This keto cereal has a lot of sugar alcohols (Erythritol), 5g per serving to be precise. Sugar alcohols are not digested by the body and can cause bloating, gas, and diarrhea.
Furthermore, the protein in this product is not entirely natural. The protein is derived from one of three sources: milk protein concentrate, whey protein isolate, or soy protein isolate.
It also employs Stevia as an artificial sweetener, which appears to be an improvement over other artificial sweeteners; nonetheless, it may not merit the health halo it has earned; only time will tell. When it comes to eating Stevia, bear in mind that it, like all sweeteners, should be consumed in moderation.
Also, it uses Inulin as its Fiber source. Inulin is known to cause bloating, abdominal cramping, loose stools, gas, and more frequent bowel movements. Inulin is derived from chicory roots and should be avoided if you are allergic to ragweed, as ragweed is from the same family.
This may beg the question of is Wonderworks Keto-friendly cereal really worth it?
It's marketed as a keto-friendly cereal alternative, but it's not healthy for all. It has a lot of sugar alcohols, non-natural protein sources, artificial sweeteners, and fiber derived from chicory that can lead to health issues.
Wonderworks Keto claims to be a healthy keto weight loss supplement that claims to help you lose weight by boosting your metabolism and suppressing your appetite. It contains a blend of ingredients that are supposed to help you lose weight. However, it does not contain any clinically proven ingredients yet.
There are many other keto alternatives available on the market today, they are just typically more expensive.
Is Wonderworks Keto Gluten-Free?
Wonderworks cereal is gluten-free. It is made of soy and rice starch with palm oil and canola oil.
Is Wonderworks Keto High in Protein?
Wonderworks breakfast is high in protein. It contains 15g-17g of protein per serving depending on the flavor. The protein, however, in this product is not entirely natural.
Is Wonderworks Keto High in Fiber?
Wonderworks breakfast cereal is not high in fiber. It contains only 4 grams of fiber per serving. It uses Inulin as its fiber source derived from chicory root.
Wonderworks Keto Varieties
Wonderworks is a delectable breakfast cereal that will entice adults to return to the breakfast table. It comes in 4 varieties: frosted, peanut butter, chocolate, and cinnamon.
Frosted flavor
This variety offers sweetness, with all the goodness of the ingredients.
Peanut butter flavor
It has flavors of dry-roasted peanuts and crackerjacks, but it lacks sweetness and oiliness.
Chocolate flavor
The chocolate taste baked into these Wonderworks puffs is robust and complements the delightful texture well.
Cinnamon flavor
The cinnamon-flavored keto puffs are deliciously crunchy and rich in their sweet and tasty flavor.
Where You Can Buy Wonderworks Keto-friendly cereal.
You can buy Wonderworks Keto breakfast cereal from the official website, wonderworksfoods.com, and amazon.com. Wonderworks are also available at a variety of grocery shops and merchants, such as Target, Walmart, and Costco.
Wonderworks Keto Store Brand Alternatives
Magic Spoon Variety Pack
One of the most popular keto cereals, with only three grams of net carbohydrates. It also employs monk fruit as a sweetener rather than sugar alcohol, which is one of the primary things to look for in a keto-friendly breakfast.
Lakanto Cinnamon Almond Crunch Granola
This granola breakfast cereal has less than one gram of sugar per serving since it is sweetened with monk fruit rather than actual sugar. It's also high in heart-healthy fats thanks to the coconut, almonds, and seeds in the granola.
Schoolyard Snacks Peanut Butter Keto Cereal
This is not recommended for those with a dairy intolerance as it is made from milk protein. But, this cereal is as near to zero net carbohydrates as you can get. This Schoolyards Snacks cereal includes only one gram of net carbs, and it packs a punch with 16 grams of protein.
User Reviews
Review Summary
0 out of 5 stars (based on 0 reviews)
Recent Reviews
There are no reviews yet. Be the first one to write one.
Submit a Review