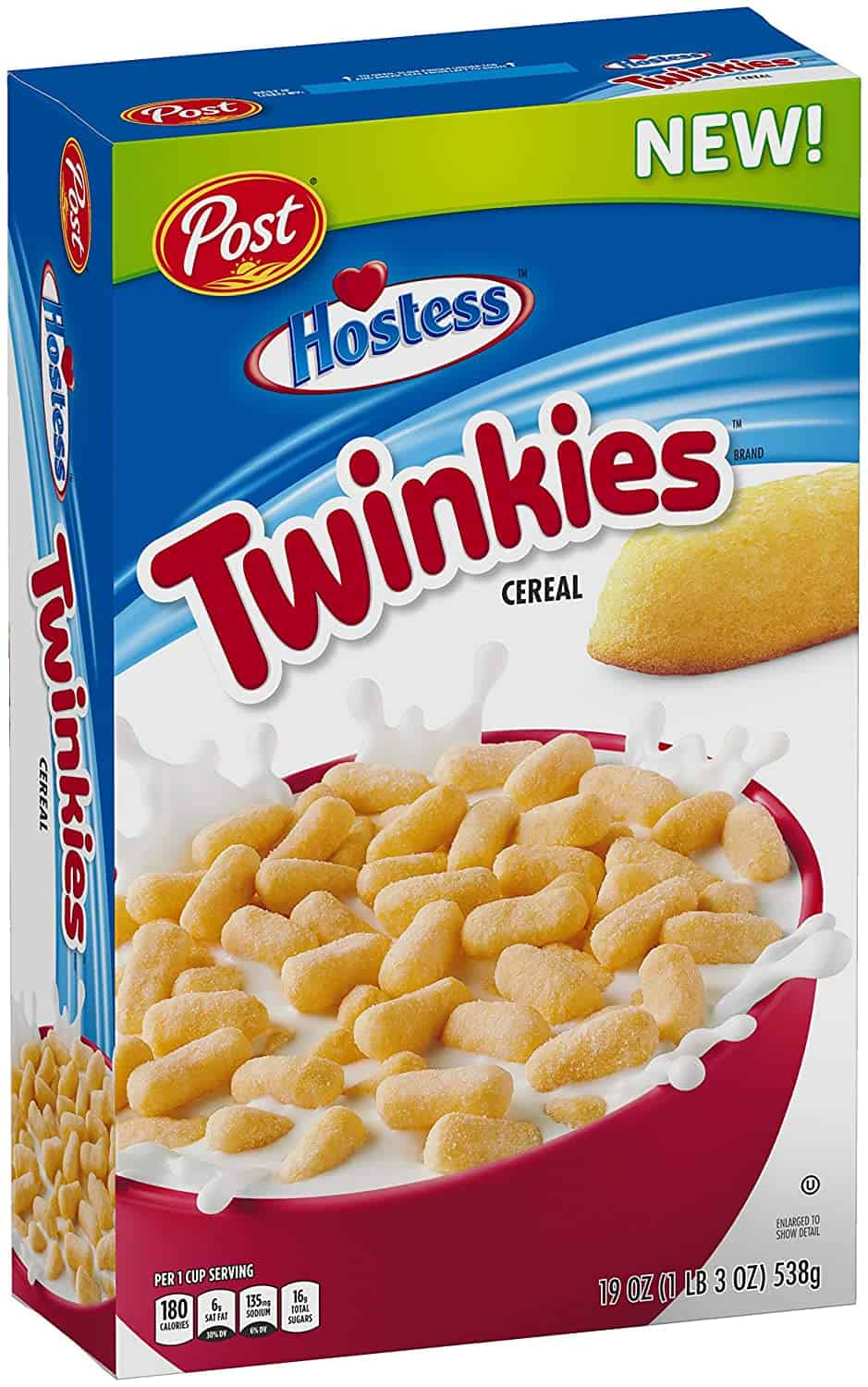 Post offers some of the most popular snacks in America such as the iconic Twinkies snack cakes and Fruit Pebbles. To add to an already fantastic set of products, they have also invested in a range of cereal partnerships.
Twinkies cereal is a crunchy wheat product that aims to bring the fantastic taste of iconic twinkies to your bowl. From the first bite, this vanilla treat tastes great and offers a crunchy way to start your day.
Here is everything you need to know about this new cereal and whether or not it is a healthy option for your morning routine!
Nutrition Facts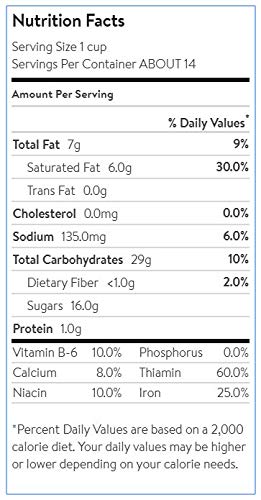 Knowing the nutritional facts behind your favorite cereals is an excellent way to know whether or not it is a healthy snack. An average serving (41 grams) of Twinkies breakfast cereal food contributes the following nutrients to your daily diet:
Calories – 180Kcal
Total Fat – 7g
Saturated Fat – 6g
Cholesterol – 0mg
Sodium – 135mg
Total Carbohydrates – 29g
Dietary Fiber – 0.5g
Sugars – 16g
Protein – 1g
Calcium – 0mg
Iron – 0mg
Vitamin A – 0mg
Vitamin C-0mg
Niacin – 0mg
Phosphorus – 0mg
Potassium – 30mm
Most boxes will feature a nutritional section to let you know how much a nutrient found in your favorite cereal will contribute to your diet!
Ingredients
The ingredients of Twinkies cereal is much like many kinds of cereal on the market, especially similar types of cereal available. Here is a list of all the ingredients in Post Hostess Twinkies cereal version:
Dextrose
Sugar
Corn Flour
Hydrogenated Vegetable Oil (Coconut and Palm Kernel Oils)
Wheat Flour
Whole Grain Oat Flour
Salt
Corn Syrup
Canola Oil
Calcium Carbonate
Natural and Artificial Flavor
BHT Added to Preserve Freshness
Vitamins and Minerals: Ferric Orthophosphate (Source of Iron), Niacinamide (Vitamin B3), Zinc Oxide, Thiamin Mononitrate (Vitamin B1)
Is Post Hostess Twinkies Cereal Healthy?
Due to the high sugar count per serving, Twinkies breakfast cereal isn't the healthiest of options on the market. It does offer a range of important nutrients such as potassium, iron, and folic acid so it still wouldn't necessarily be classed as an unhealthy choice.
As with any breakfast choice, the best option is to ensure you are only eating the recommended serving and you pair it up with similar healthy choices!
Is Post Hostess Twinkies Cereal Gluten-Free?
As this cereal contains wheat, it is not a gluten-free option. All wheat products will contain gluten, especially 100% wheat options, so if you are celiac or you just want to avoid consuming gluten, then be sure to always check the ingredients list of your chosen product.
Most brands will highlight gluten ingredients in bold so that you can quickly spot whether or not it's safe for you to eat.
Is Post Hostess Twinkies Cereal Vegan?
This cereal contains no animal products at all, which means it is a fantastic option if you are looking for a vegan cereal. Ideally, you should always check the box of your chosen cereal and its ingredients to check if it is vegan.
Most vegan options will clearly show a large green V on their box to show that they are vegan, so be sure to keep a lookout for that logo!
Is Post Hostess Twinkies Cereal Keto?
This cereal, much like the Twinkies snack cake it's based on, is fairly high in sugar – with around 16g of sugar per serving. It also lacks fiber, so a large amount of the carbs found within this cereal are entirely sugar.
As a keto diet aims to have as few sugary carbs as possible, Post Hostess Twinkies cereal isn't an ideal option for anyone on a keto diet. Small portions can still be enjoyed as a snack, but it shouldn't be your first choice cereal.
Is Post Hostess Twinkies Cereal High in Protein?
Protein is an essential nutrient responsible for a host of bodily functions, especially when growing. This is why a range of breakfast cereals on the market aimed at kids try to offer as much protein as possible.
This Twinkies-based option offers around 1 gram of protein per serving, which is as high as you might like. However, cereal is rarely high in protein, so you should also look for a protein-laden substitute for your morning routine.
Is Post Hostess Twinkies Cereal High in Fiber?
Fiber is an extremely important nutrient as it can help keep your gut healthy and prevent a range of gastrointestinal problems. Most cereals offer a decent amount of fiber due to their use of wheat and whole grains.
Twinkies snack cake cereal features 0.5 grams of fiber per serving, which is slightly less than your average cereal. It isn't particularly high in fiber, but it still offers a decent amount to kick start your door.
Consider adding a slice of whole-grain toast to your breakfast routine or some fruit to ensure your body gets the fiber it needs.
Post Hostess Twinkies Cereal Store Brand Alternatives
As this cereal is based on a branded snack cake it is incredibly difficult to find an exact cheaper alternative that still offers that great Twinkies flavor. Post does offer a tasty honey buns variant which is perfect for anyone who prefers a little spice in their crunch.
Where You Can Buy Post Hostess Twinkies Cereal
You can buy Post Consumer Brands cereals from most big stores in the US such as Walmart, Target, and Costco. Generally, if your chosen store sells Post products then they are likely to stock this new cereal!
You can also find their cereals online through sites such as Amazon. If you're struggling to find a store near you that offers this snack cake-based cereal, then be sure to use the store locator on the Post Consumer Brands site!
Famous Post Hostess Twinkies Cereal Commercials
As Twinkies cereal is a fairly new addition to the cereal market, hitting the shelves in 2019, it hasn't released many famous adverts. However, that doesn't mean it hasn't featured any popular TV commercials.
One of their top TV commercials feels like an old 1960's commercial, it even includes a jaunty little tune and an energetic narrator. The commercial itself shows a tiny conveyor belt carefully baking each Twinkie cereal form to perfection.
User Reviews
Review Summary
0 out of 5 stars (based on 0 reviews)
Recent Reviews
There are no reviews yet. Be the first one to write one.
Submit a Review