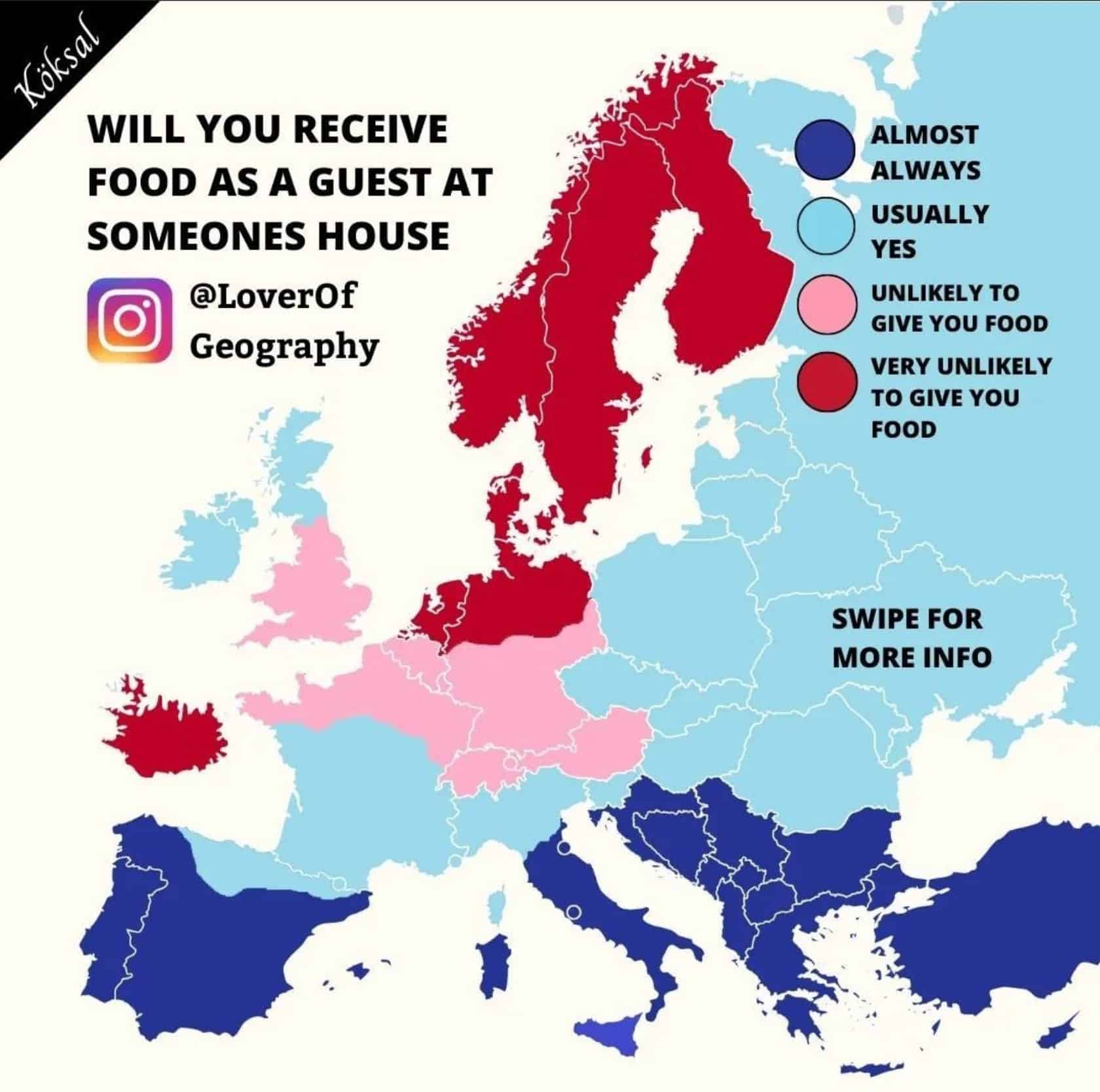 Map created by loverofgeography
The map above shows the likelihood that you will receive food as a guest when visiting someone's home.
In Southern Europe it's almost a guarantee, and remains very likely in Eastern Europe.
But it becomes increasingly less likely the father North you go unless you're in Scotland or Ireland.