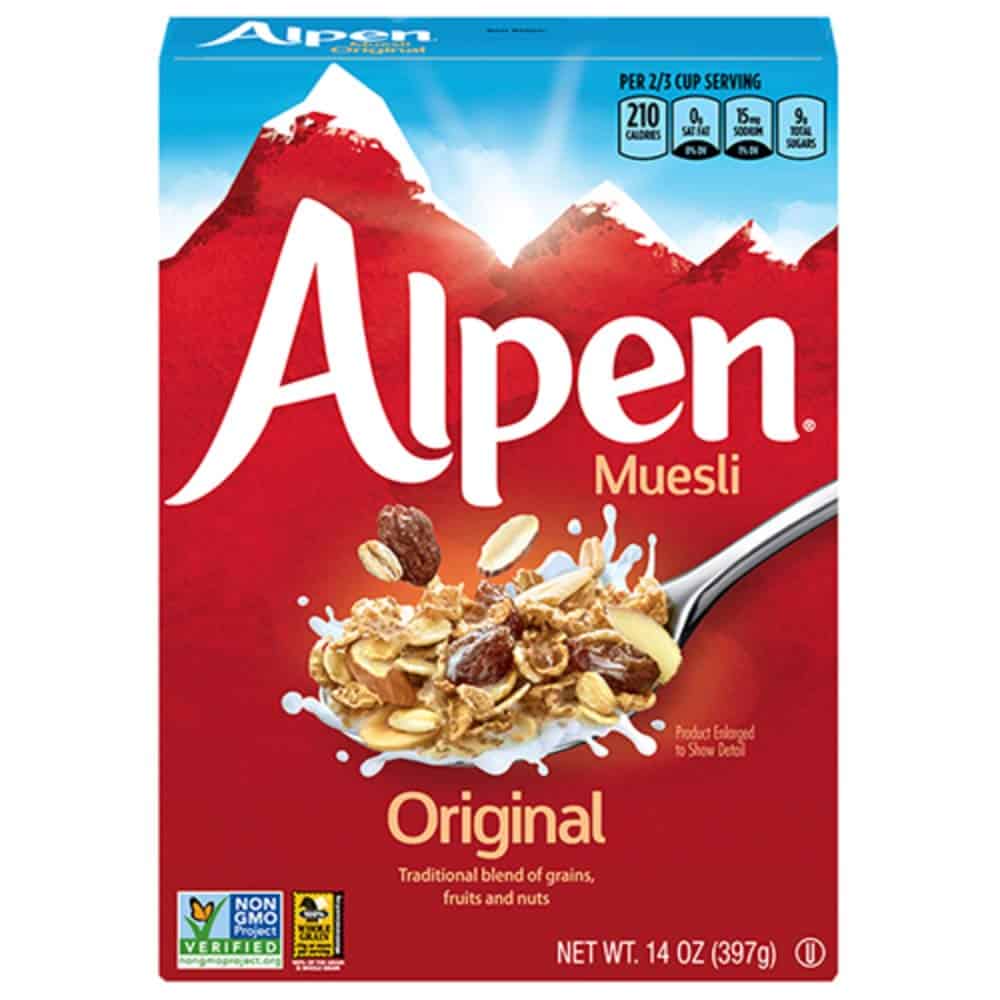 There are many kinds of cereal out there on the market today, and that makes it hard to know which one to choose.
Alpen muesli is a Swiss-style muesli cereal that was created in the 1960s. Alpen prides itself on being a healthy cereal brand with sustainably sourced palm oil and chocolate and is aiming for fully sustainable packaging by 2025.
Keep reading for some helpful and interesting information about Alpen's original muesli.
Nutrition Facts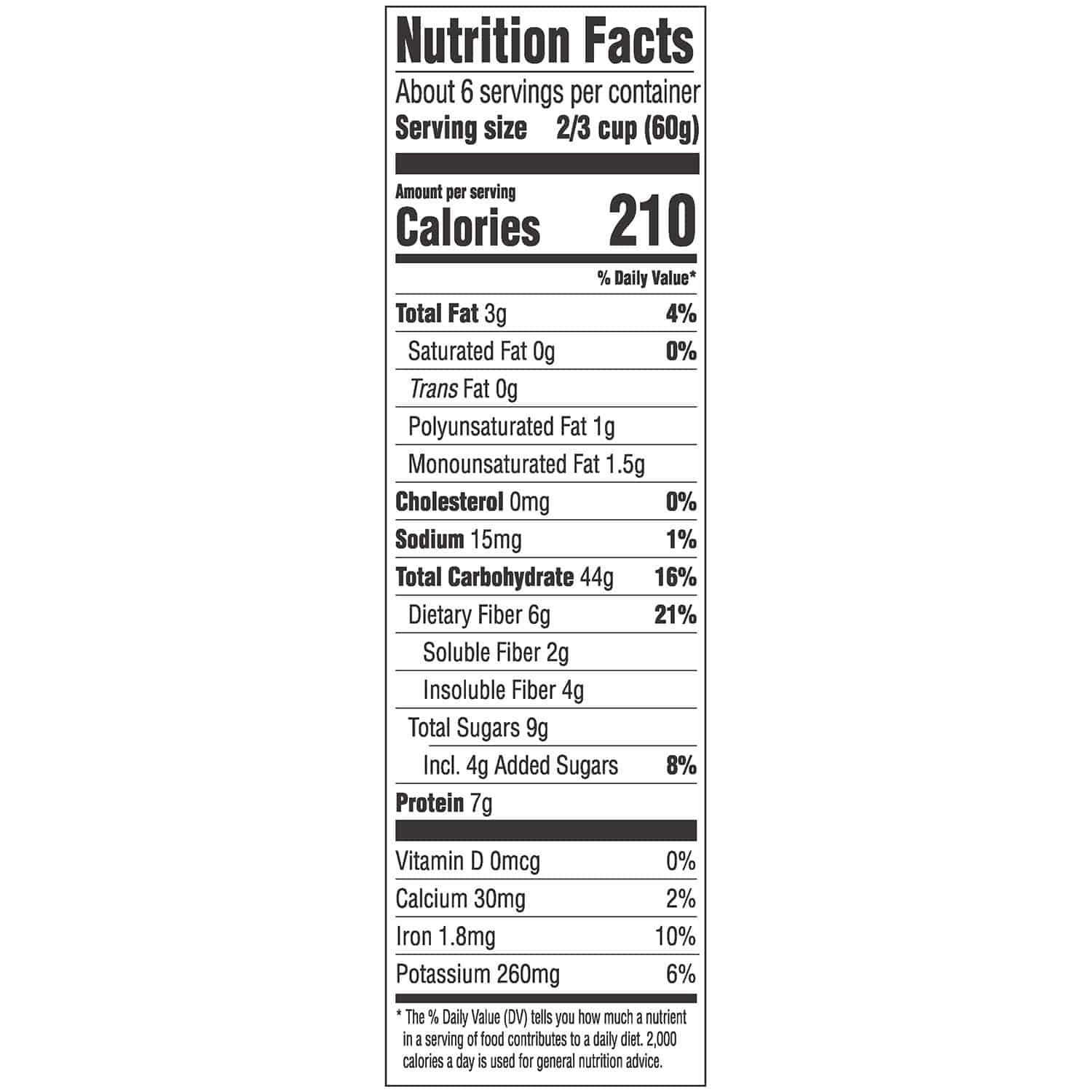 One serving size (determined by Alpen) is 45g. Each serving of this delicious cereal is 168 calories and contains 9.5g of sugar, 2.5g of fat, 0.4g of saturated fat, and 0.13g of salt.
This muesli cereal is also high in fiber and has 5g of protein (per 45g container serving size). Alpen also makes up one-third of your recommended fiber intake per day.
You can find a more in-depth summary of all of the general nutrition advice on this product on the Alpen website.
Ingredients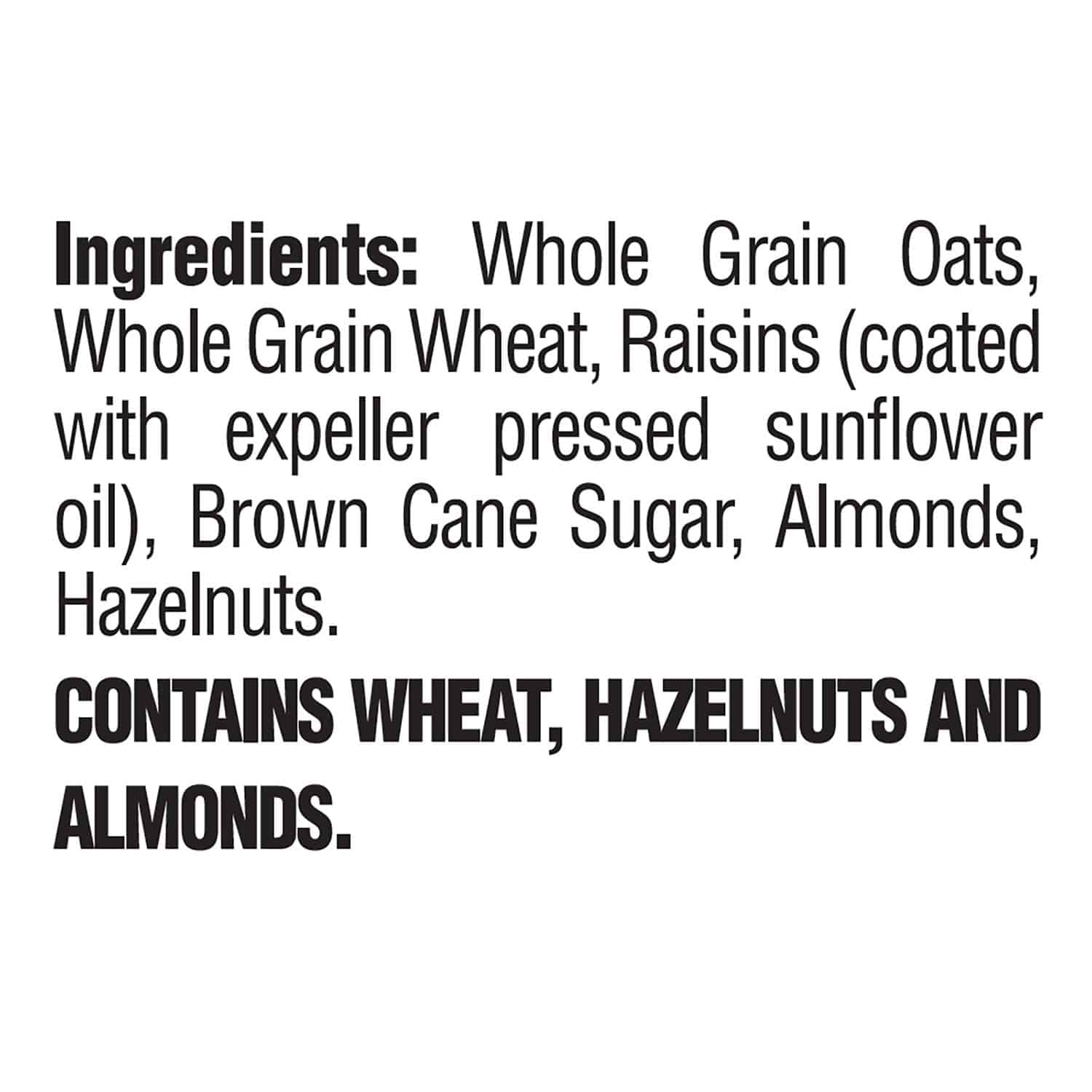 Alpen muesli is made up of wheat flakes, creamy, raw rolled oats, roasted sliced hazelnuts, nutty almonds, and juicy raisins.
The full ingredient list of Alpen's original muesli is:
Wholegrain Wheat
Wholegrain Rolled Oats
Raisins
Sugar
Skim Milk Powder
Milk Whey Powder
Roasted, Sliced Nuts (Hazelnuts, Almonds)
Salt
Please note – there may be other nuts in this cereal too. Alpen is suitable for vegetarians, but it is not vegan.
Is Alpen Cereal Healthy?
Alpen is one of the healthiest cereals on the market. The whole grain wheat flakes in this muesli are a great way to start your day, as they are extremely nutritious and provide you with energy. A serving of Alpen would make up one-third of your recommended daily portion of whole grain.
In addition, it is low in saturated fat, and although sugar is slightly higher at 9.5g in a 45g serving – the bran also offers a no added sugar muesli. This contains only 7.2g of sugar!
Alpen is also a non-GMO project that is verified heart healthy!
Is Alpen Cereal Gluten-Free?
No. Alpen original muesli and the no added sugar alternative both contain gluten. This is from wheat, barley, and oats that are in the cereal.
Is Alpen Cereal Vegan?
Although many people may believe that Alpen is vegan, it is not. The muesli cereal contains milk powder, which is an animal product and therefore not suitable for vegans.
Is Alpen Cereal Keto?
Alpen original muesli cereal and Alpen 'no added sugar' muesli are not keto-friendly.
A keto-friendly diet requires fat to be the most abundant macro in your daily diet, with carbohydrates being very detrimental to a keto diet.
Although Alpen is a healthy cereal and the no sugar added variety is free from artificial sweeteners, the high level of whole-grain oats and nuts make this cereal high in carbohydrates.
In addition, Alpen is low in fats, and this is not ideal for staying in a state of ketosis.
Is Alpen Cereal High in Protein?
Yes! Due to the crunchy hazelnuts and sliced almonds in Alpen muesli, it is fairly high in protein, with 12.7g in 1 serving size of 113g.
Is Alpen Cereal High in Fiber?
Just like other whole grain cereals, Alpen is high in fiber. It has an impressive 8.3g of fiber per serving, so it's a great way of incorporating more fiber into your diet.
Alpen Cereal Varieties
There are three varieties of Alpen available in the USA.
Alpen Original
This much-loved, good-tasting cereal is where it all started. This contains the original ingredient list. High in fiber, this high-energy breakfast cereal is a great way of starting your day. It's also low in saturated fats.
Alpen No Sugar Added
Just as delicious as the original, Alpen no added sugar muesli is the same as the original, just without any artificial sweeteners and less sugar.
Don't worry, though – it's just as high in fiber and low in saturated fat.
Alpen Triple Berry
Alpen Triple Berry is everything you love about the original cereal, with an extra fruit punch! This variety contains flax seeds, dried strawberries, dried blueberries, and raspberries!
Adding a bit of vibrance to the original, this is great if you're looking for a fruity hit to start your day. Everything a sweet tooth could wish for!
Where You Can Buy Alpen Cereal
You can buy this cereal from the online Alpen store. There are also many locations in the USA where you can get your Alpen fix.
You can buy Alpen from Walmart, Whole Foods, and many more!
Famous Alpen Cereal Commercials
2021 – 'Up and Alpen'
This ad features a man eating a bowl of Alpen, with an alpine ram in his kitchen. The ram is very energetic, it inspires the man to try and conquer whatever the day has in store, as his cereal has given him lots of energy. This ad shows that Alpen is a great food item to have for breakfast and an excellent way to start your day.
1970s – 'Pure and simple'
This is a very early Alpen advertisement. With lots of imagery of the swiss alps, where the air is pure – the narrator describes all of the incredible, natural ingredients in a box of Alpen, including raisins that were 'dried in the afternoon sun'. Coming from an old Swiss recipe, Alpen cereal is truly embodied in the ad.
2009 – 'We know you know how good it is'
This ad features a group of women doing aerobics in front of beautiful mountains whilst eating Alpen. This ad suggests that Alpen does not need to be sold or described because everyone already knows how good it is! It also describes Alpen as 'deliciously healthy.'
User Reviews
Review Summary
4 out of 5 stars (based on 1 review)
Recent Reviews
No Title
I have been using the Original Alpen for some years now and am very happy with it. However, I have experienced some discomfort after using the triple berry. I love the Alpen combination of ingredients generally.
Submit a Review