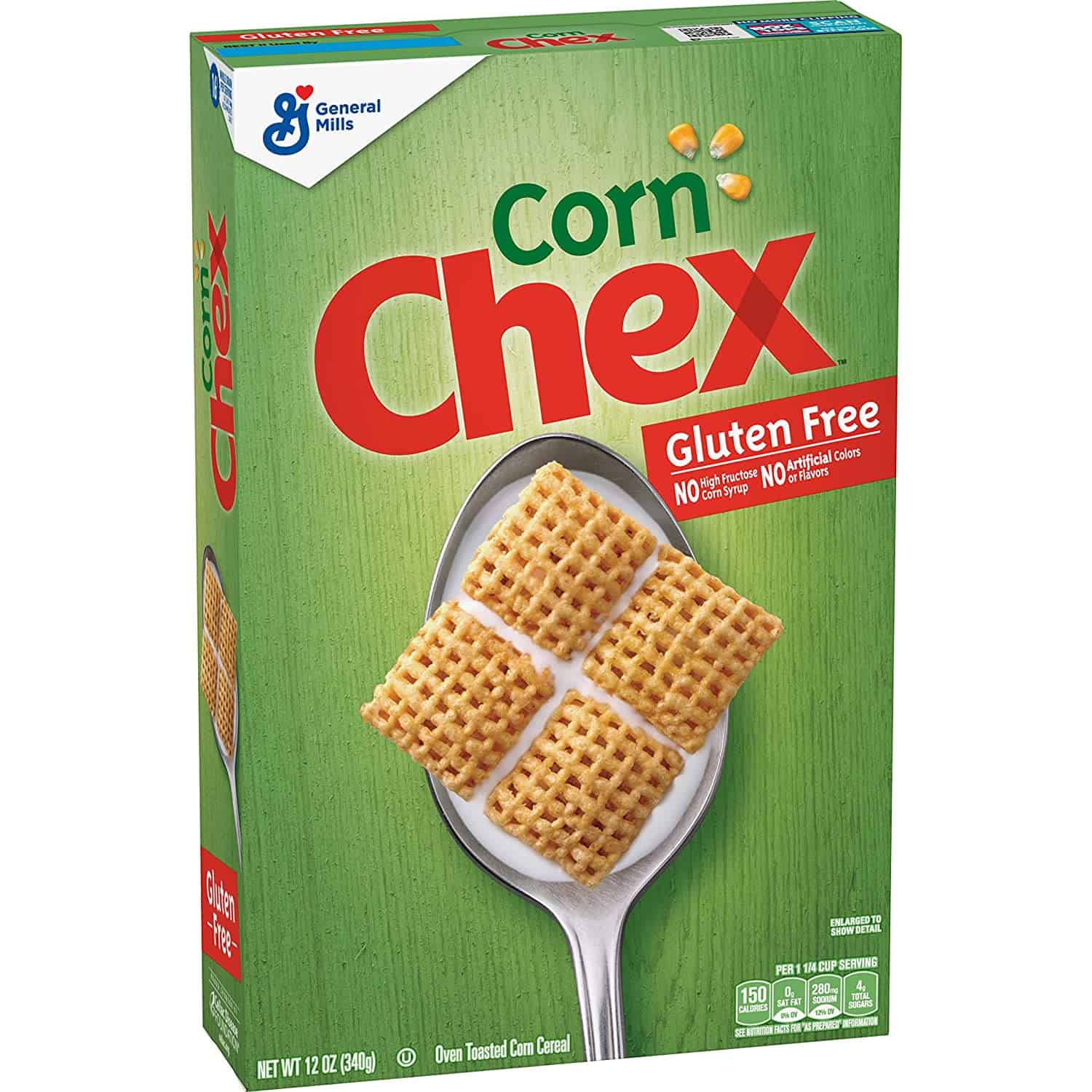 Corn Chex is a popular gluten-free cereal from the brand Chex that also creates. This cereal was officially created in the 1930s but was only made from wheat.
Chex recommends serving their cereal with your favorite fruits, a drizzle of honey, and even greek yogurt.
Today, Corn Chex is a much-loved cereal, especially for gluten-free people. Delicious and healthy, read on for a helpful and informative summary of this popular cereal.
Nutrition Facts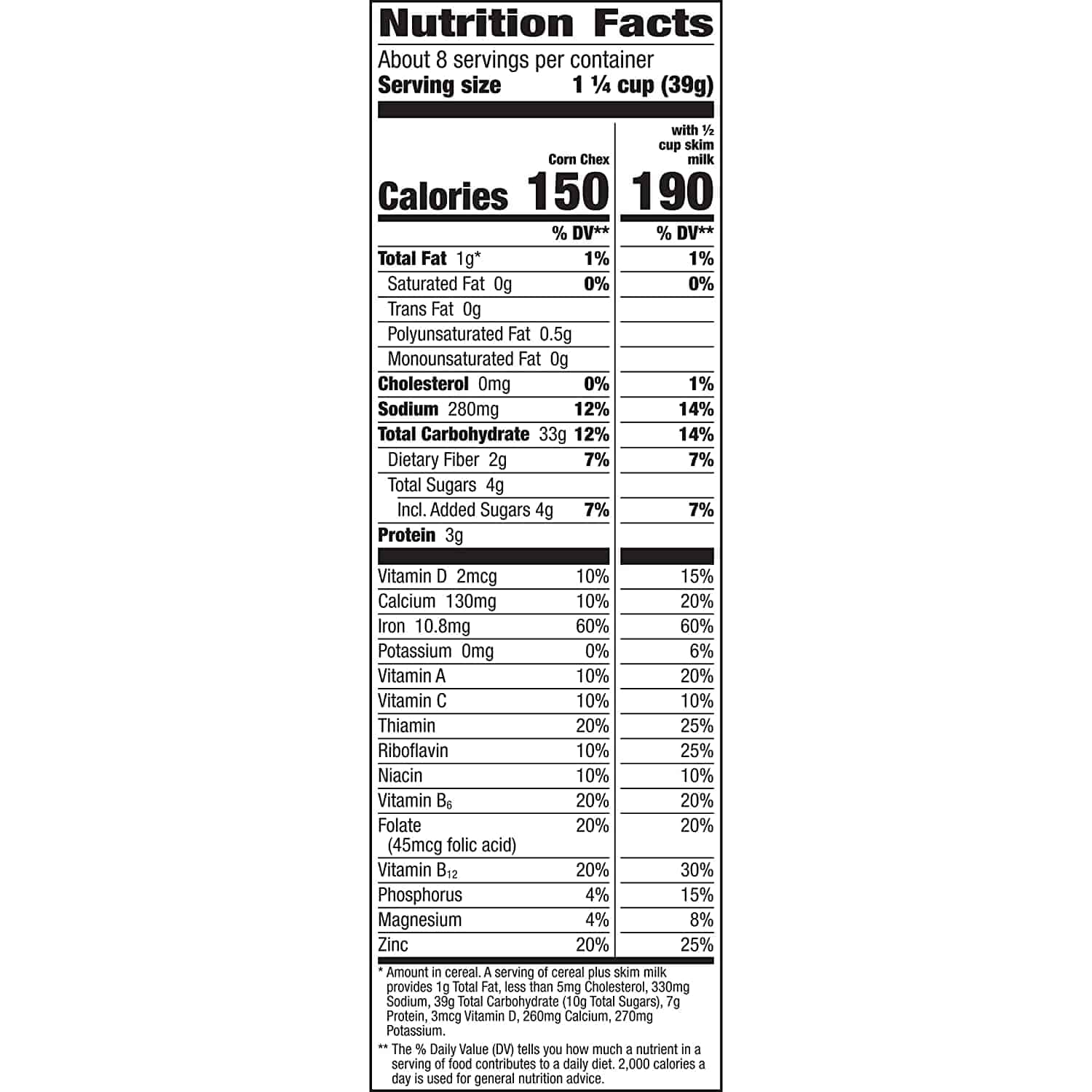 Each serving of Corn Chex is 1 and 1/4 cup (or 39g). There are 150 calories in a serving, and this increases to 190 calories when served with half a cup of milk.
With 16g of whole grain per serving of Corn Chex, this cereal is also high in calcium and contains no artificial colors or flavors.
It contains 33 grams of carbohydrates, 4 grams of sugar, and 3 grams of protein! Impressively, Corn Chex boasts 0 grams of saturated fat.
You can find a more comprehensive breakdown of information on the nutrients in Corn Chex on the website.
Ingredients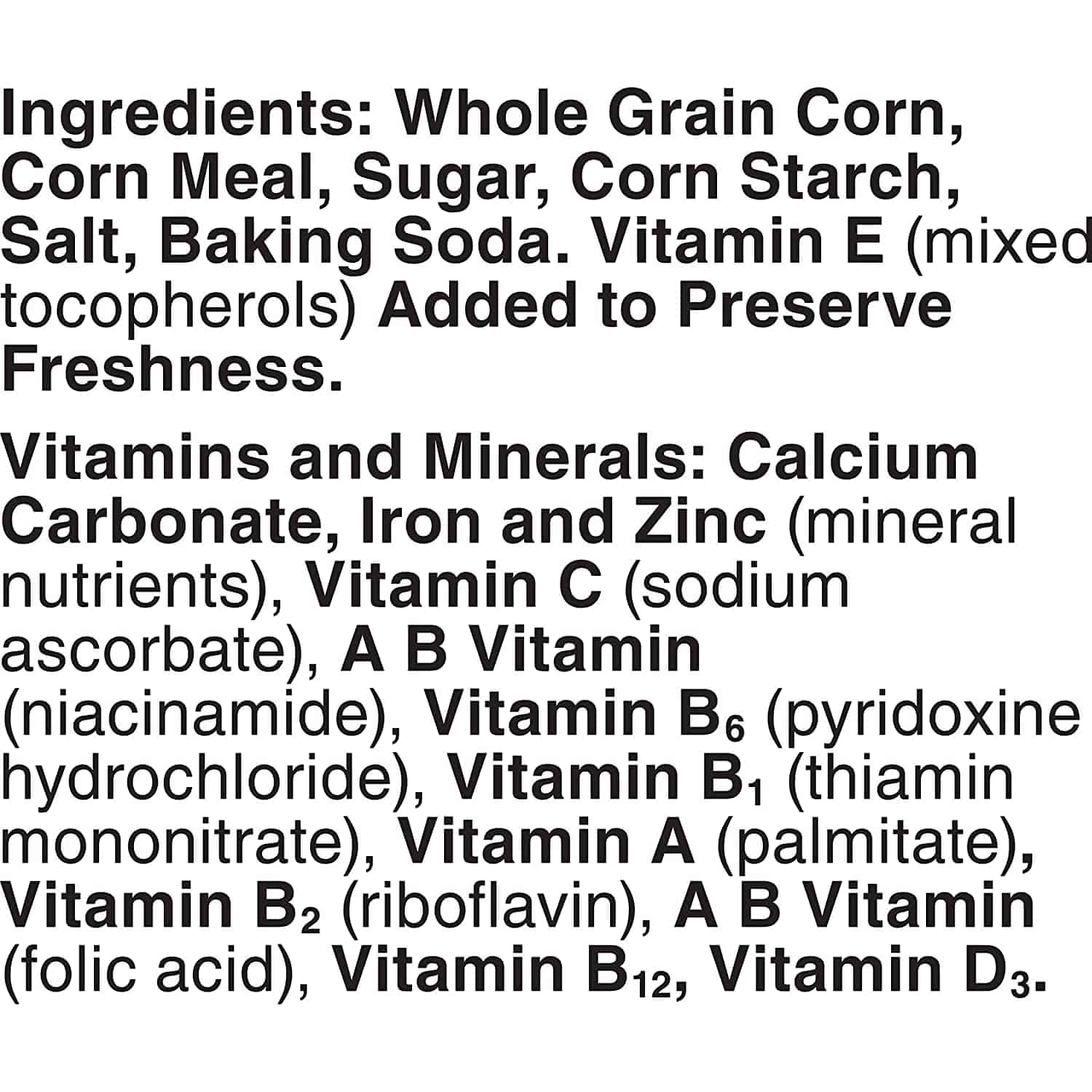 Corn Chex contains whole grain corn, corn meal, sugar, corn starch, salt, baking soda, and Vitamin E (mixed tocopherols) was also added to preserve freshness. However, this list varies depending on the variety of Chex cereal.
The vitamins and minerals in Corn Chex:
Calcium Carbonate
Iron and Zinc (mineral nutrients)
Vitamin C (sodium ascorbate)
A B Vitamin (niacinamide)
Vitamin B6 (pyridoxine hydrochloride)
Vitamin B1 (thiamin mononitrate)
Vitamin A (palmitate)
Vitamin B2 (riboflavin)
A B Vitamin (folic acid)
Vitamin B12
Vitamin D3
This cereal is a great source of calcium, gluten-free, and contains no high fructose corn syrup!
Is Corn Chex Cereal Healthy?
Corn Chex (the original) is low in sugar; therefore, the recommendation of serving with fruit can help to sweeten it whilst also increasing fiber.
The healthiest variety of Corn Chex is Wheat Chex, as it is higher in fiber and protein.
Is Corn Chex Cereal Gluten-Free?
Yes! Corn Chex is famously gluten-free. However, the Wheat Chex variety of this cereal is not.
Is Corn Chex Cereal Vegan?
Yes. Corn Chex is considered to be vegan; however, please note that it contains sugar and vitamin D3, which some people do not consider to be vegan.
Is Corn Chex Cereal Keto?
No, if you're on a keto diet, Corn Chex is the wrong option for you.
This cereal is extremely high in net carbs, with 74.49g per 100g. Ideally, to remain in ketosis, people should limit their carb intake and consume more fats.
Is Corn Chex Cereal High in Protein?
No, Corn Chex only contains 3 grams of protein per serving. However, adding things such as nuts or seeds can increase the level of protein in your meal.
Is Corn Chex Cereal High in Fiber?
No, original Corn Chex is on the low end when it comes to fiber. Chex recommends serving your cereal with some fruit, and this could help increase the fiber in your meal.
Corn Chex Cereal Varieties
Corn Chex
Plain and simple Corn Chex is made with whole-grain corn and is gluten-free. This cereal is healthy, low in sugar, and high in calcium.
Rice Chex
Rice Chex was the first gluten-free ready-to-eat cereal on the market! With only 160 calories and 17g of whole grain rice per serving, there is a lot to love about this tasty variety.
Wheat Chex
Wheat Chex is the highest in fiber and protein of the whole range; however, it is not gluten-free. Made with whole grain wheat, add a bit of sugar to sweeten it up.
Chocolate Chex
This exciting chocolate flavor of cereal is made with whole grain rice and real cocoa! It is also gluten-free. If you're a chocolate lover, this is the one for you.
Apple Cinnamon Chex
This delicious flavor of Corn Chex cereal is the newest one in the range. Each serving contains 13g of whole grain.
Peanut Butter Chex
Enjoy the authentic taste of this gluten-free cereal, made with real, creamy peanut butter. There are 170 calories per serving of this variety and no artificial colors or high fructose corn syrup.
Cinnamon Chex
Cinnamon Chex has a real, authentic cinnamon and sugar flavor. Made with whole grain rice, it's also gluten-free.
Blueberry Chex
This delicious, gluten-free variety is made with blueberry powder and whole grain rice. This delicious cereal is also a great source of calcium.
Honey Nut Chex
The last delicious flavor of cereal from the Chex range is made with real honey and is gluten-free!
Where You Can Buy Corn Chex Cereal
There are many locations online and in-store where you can pick up a box of Corn Chex.
You can purchase online at Amazon..
You can also find this gluten-free cereal in Target, ShopRite, and Hannaford.
Famous Corn Chex Cereal Commercials
2000 – Breakfast: Pure & Simple
This ad shows children running around a wheat field, full of energy. It shows them happily enjoying a bowl afterward while a narrator discusses how Corn Chex are crunchy squares that are low in fat and sugar.
1979 – 'People who don't like Chex cereals have never tried Chex cereals'
A child is reluctant to try a bowl of Chex cereal after his Dad encourages him to. The boy tries it after his Dad pours him a bowl and tops it with sugar, and the boy thinks that it is delicious.
1990 – 'Your mouth will love 'em'
This advert shows a man bringing his friend, who has a broken leg in hospital, a bowl of Corn Chex to cheer him up. But he doesn't realize he is leaning on his leg and causing him pain and instead thinks the man is reacting well to the Corn Chex.
User Reviews
Review Summary
0.0 out of 5 stars (based on 0 reviews)
Recent Reviews
There are no reviews yet. Be the first one to write one.
Submit a Review