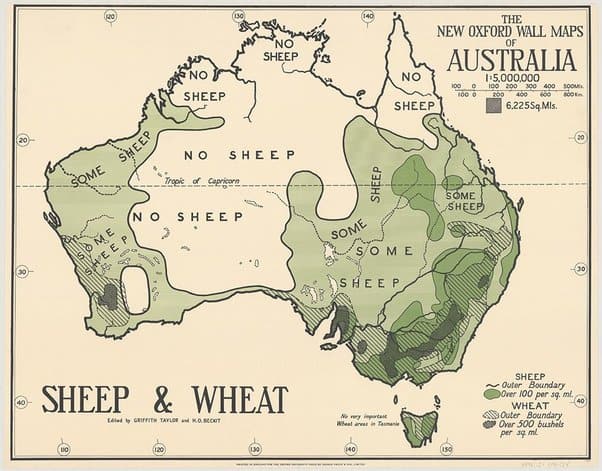 The map above is a 1920 New Oxford Map of Australia created by by geographer Thomas Griffith Taylor showing where you can and can't find sheep.
The categories are very helpfully divided into either no sheep or some sheep. No categories are listed for wheat.
All has a very Settlers of Catan feel to it don't you think?