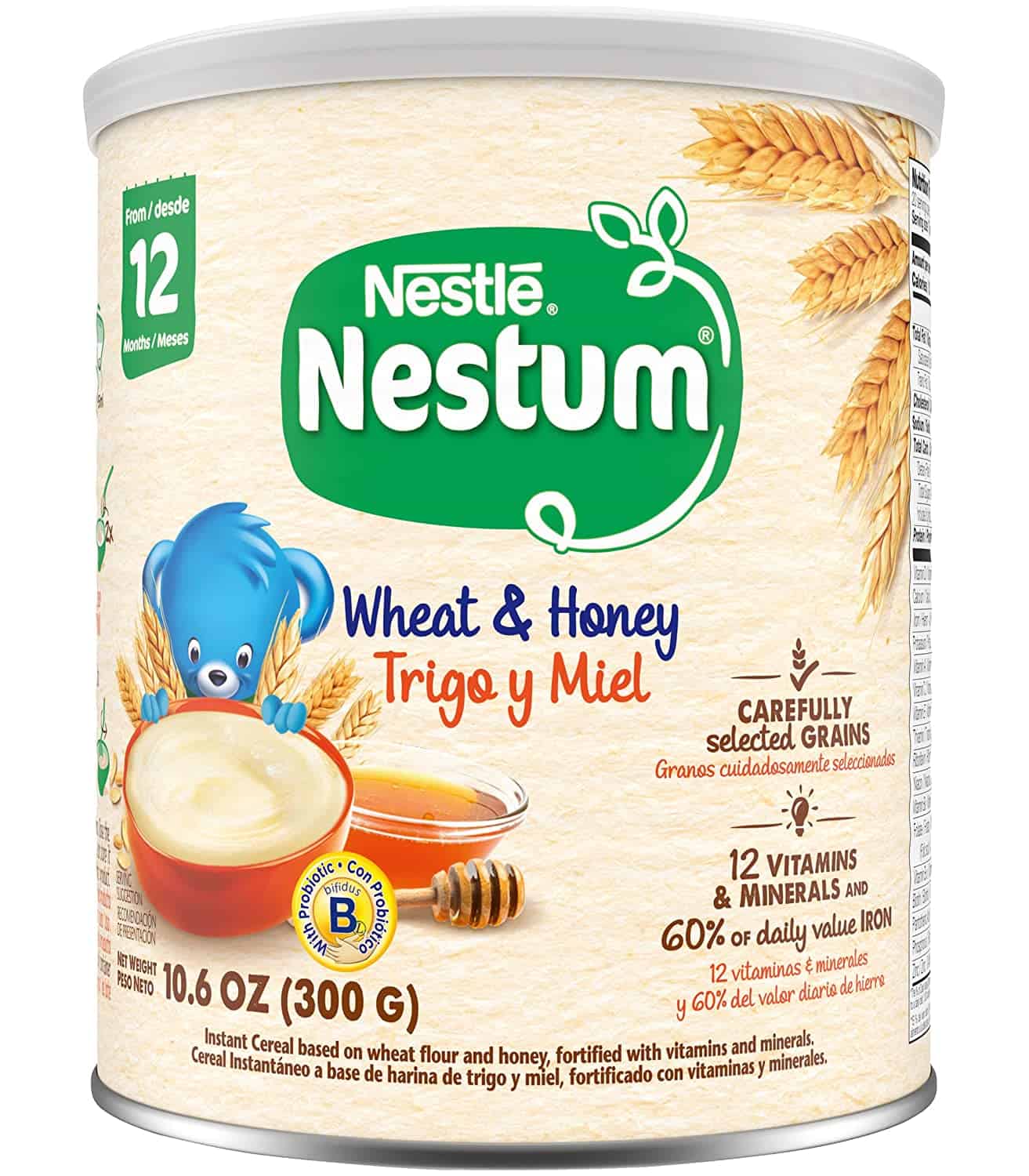 Nestle Nestum cereal is a porridge cereal with whole grains aimed at infants from 6 months onwards. This porridge combines corn, rice, and wheat and provides babies with healthy nutrients for growth and development. It is also said to help satisfy kids' hunger for longer, with plenty of whole grains to keep them full throughout the morning.
Netsum is also noted for being simple to use for parents who need to prepare a healthy and nutritious meal for their child fat – you simply pour milk into the oats, with no need to heat the cereal up.
Given how important your child's early development diet is, it's important to have full confidence in the products your buying for your child – can you rely solely on Nestle's claims about Nestum's nutritional value? Let's find out if Nestle Nestum cereal is worth buying!
Nutrition Facts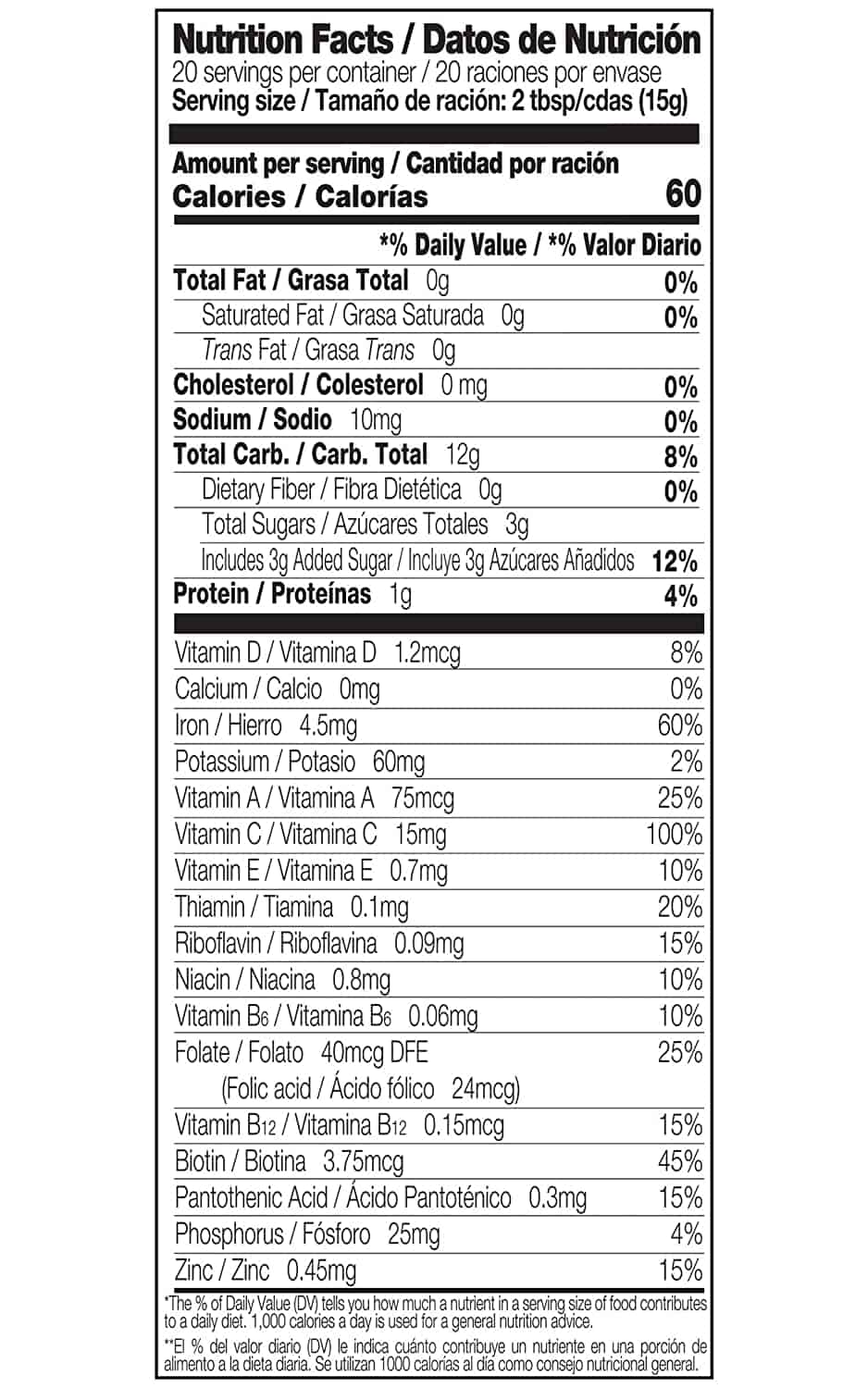 Nestle Nestum cereal typically comes in a 250-gram box, with the recommended serving suggestion for your infant being 15 grams. This would give you 20 servings per box.
The nutritional value of a 15-gram serving is as follows:
Calories – 60
Total fat – 0
Sodium – 30mg
Total carbs – 12 grams
Dietary fiber – < 1 gram
Sugars – 1 gram
Protein – 2 grams
Vitamin A – 20% Daily Value
Vitamin C – 20% DV
Calcium – 10% DV
Iron – 10% DV
Vitamin D – 10% DV
Vitamin E – 35% DV
Thiamine – 10% DV
Riboflavin – 15% DV
Niacin – 10% DV
Vitamin B6 – 15% DV
Folic acid – 10% DV
Vitamin B12 – 8% DV
Biotin – 10% DV
Phosphorous – 8% DV
Zinc Sulfate – 10% DV
Ingredients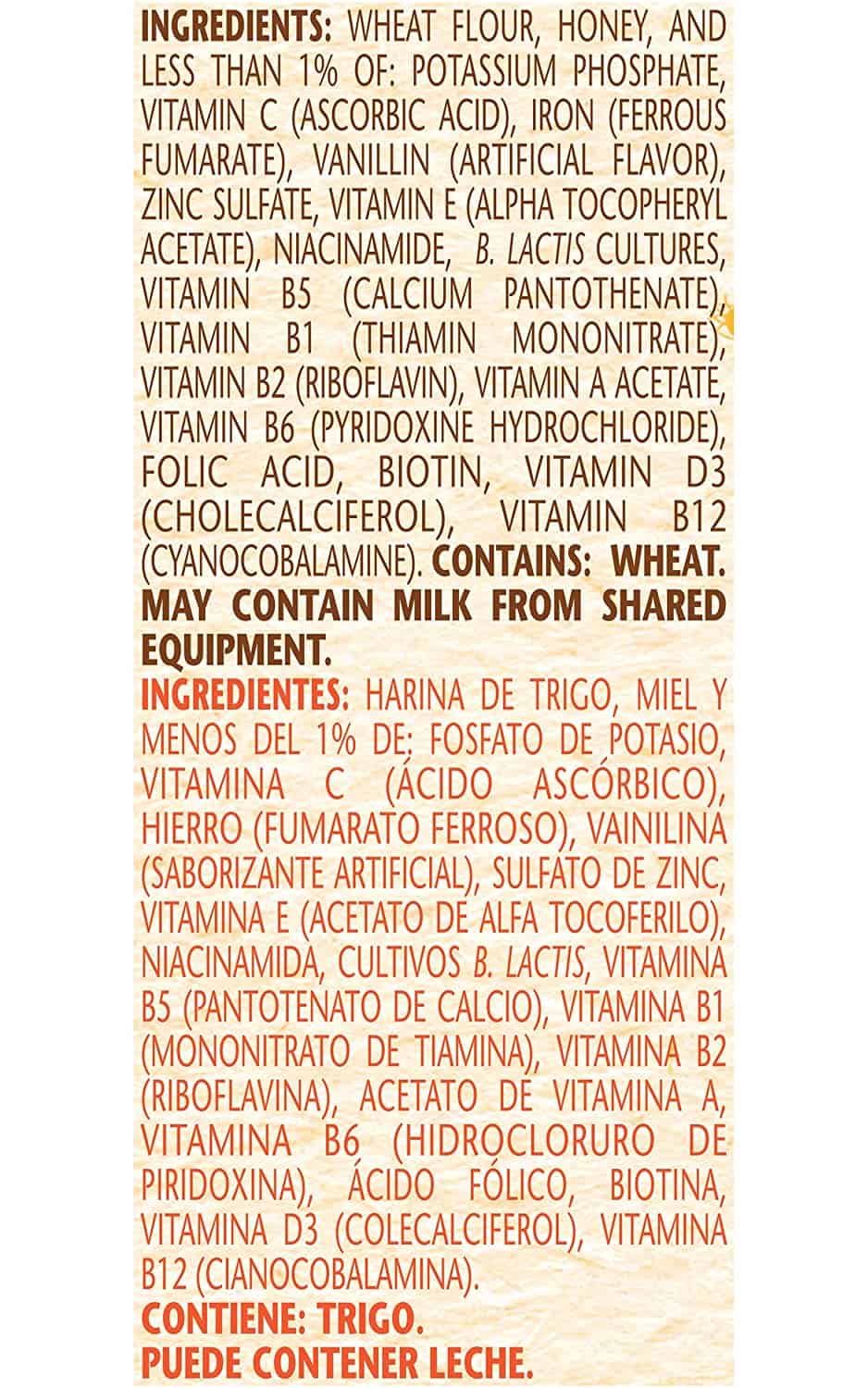 Nestum cereal contains the following ingredients:
Wheat Flour
Barley Flour
Sugar
Oat Flour
Corn Flour
Rice Flour
Natural cultures
Barley Malt Extract
Calcium Carbonate
Ferrous Fumarate (Iron)
Pantothenic acid
Sodium Phosphate
Zinc Sulphate
Niacinamide (Niacin)
Alpha-Tocopheryl Acetate (Vitamin E)
Ascorbic Acid (Vitamin C)
Calcium Pantothenate
Vitamin A Acetate
Thiamine (Vitamin B1)
Riboflavin (Vitamin B2)
Pyridoxine Hydrochloride (Vitamin B6)
Cholecalciferol (Vitamin D3)
Biotin and Cyanocobalamin (Vitamin B12)
Vanillin (Artificial Flavor)
Bifidus Cultures (Bifidobacterium Lactis)
Folic Acid
Is Nestum Cereal Healthy?
A serving of Netsum a day will provide your child with a healthy dose of 13 different vitamins and minerals, being rich in several vitamins, including vitamin D, vitamin C, and vitamin E. These vitamins are featured in the cereal. Still, they are also featured in a healthy quantity and, in some cases, recommended for babies.
For example, babies require 40-50mg of vitamin C daily, which Netsum can help provide. The cereal can also help your child meet their daily folic acid and sodium needs.
In addition to the high vitamin and mineral contents, Netsum can also help to meet your baby's natural ingredient recommended daily intake partially. Namely, a serving of Netsum can provide 40% of your baby's daily iron requirements.
The cereal's mix of vitamins, minerals, and natural ingredients truly make this cereal a healthy option for your child, strengthening their body's natural defenses, increasing strong bones, and guaranteeing healthy digestion.
Rice cereal has long been considered the optimum option for babies ready to move on to solid foods. Netsum can be seen as elevated rice cereal, with the addition of wheat and corn, and is a good option for your child's first healthy breakfast cereal.
One slight nutritional drawback would be that the cereal does contain 7 grams of sugar per serving. However, these are naturally occurring sugars, with no added sugars listed in the ingredient list. It also contains the artificial flavor Vanillin.
Is Nestum Cereal Gluten-Free?
If you suspect that your child suffers from a gluten allergy, it would be best to avoid feeding them Netsum, as it is not a gluten-free cereal. Netsum contains wheat flour as its primary ingredient, plus it also contains other ingredients that may contain some level of gluten, such as barley malt extract.
Is Nestum Cereal Vegan?
Netsum is technically vegan, as it contains no animal-derived products in its ingredients list. However, the cereal does come with a warning that it may have been in contact with milk due to shared production equipment.
Although the product is generally prepared with baby first infant formula, which is not vegan as it contains whey, the cereal can be made using a vegan baby milk alternative.
Is Nestum Cereal Keto?
Netsum cannot be considered a keto product as it is high in carbohydrates, the main type of food that those following a keto lifestyle need to avoid. In a 15-gram portion, you'll find 12 grams of carbohydrates. However, this level of carbohydrates is healthy for infants.
Unless you are specifically opting to put your baby on a keto diet, this level of carbs is not something to worry about.
Is Nestum Cereal High In Protein?
One serving of Netsum contains 2 grams of protein, which is a reasonable amount to be feeding your infant for breakfast. From 7 months old, babies should only be getting around 11 grams of protein maximum. This means that Netsum provides your infant with just under 20% of their recommended protein intake.
Although this doesn't seem like a lot, your baby will be able to make their daily protein target easily from other sources, including their baby formula milk.
Is Nestum Cereal High In Fiber?
Despite its ingredients list, Netsum is surprisingly low in fiber, with minus 1 gram of fiber per 15 gram portion. Although this doesn't seem like a lot for a breakfast cereal, it is an appropriate amount for a baby to consume, considering that infants under the age of 2 only require 5 grams of fiber per day.
Nestum Cereal Varieties
There are several varieties of Netsum for infants, including the following:
Netsum Wheat and Honey
Another product aimed at providing infants with nutrition, Netsum Wheat and Honey, comes with complex carbohydrates and is made to strengthen the overall health of your baby. In order to make the wholesome ingredient list more appetizing, honey is added to the ingredient list. This makes it a lot more delicious, although no longer suitable for vegans due to the honey.
Where You Can Buy Nestum Cereal
You can buy Nestum from most online and in-store grocery stores, including Walmart and Kroger. This wheat cereal is also available on online retailers such as Amazon.
User Reviews
Review Summary
0.0 out of 5 stars (based on 0 reviews)
Recent Reviews
There are no reviews yet. Be the first one to write one.
Submit a Review