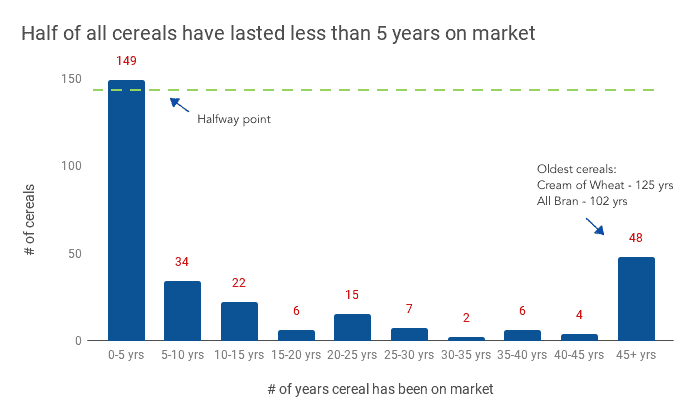 Created by reddit user qwerty2020
The table above shows the half-life of cereals. Basically most new cereals are discontinued after 5 years or less. Below you can see the number of new launches by decade (up until 2018):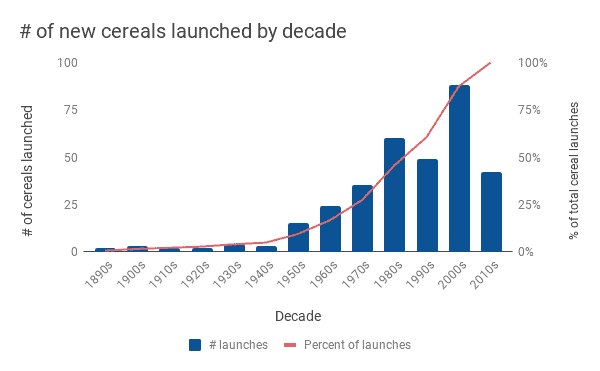 On InterviewIQ where the data was published there is some speculation about why there have been so many new launches in the past few decades.
They concluded there could several reasons including:
Bringing millennials back by re-launching their old favorites
Join the health/psuedo-health wave by offering healthier varieties
Design short-tenured cereals intentionally for promotional reasons