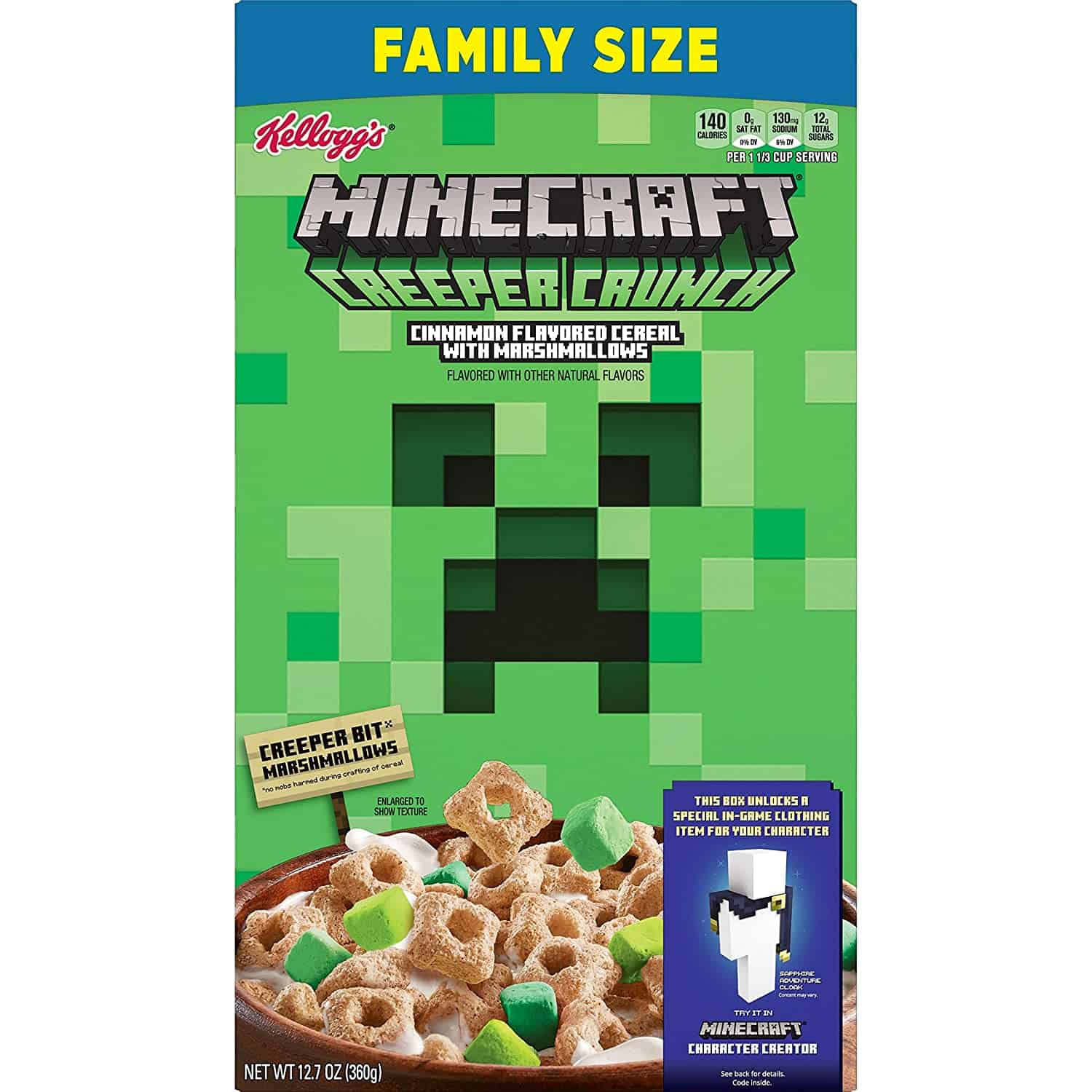 It was, of course, only a matter of time until one of the biggest gaming adventure phenomena of the 21st Century got its own delicious breakfast, and in July of 2020, the Kellogg Company announced they were partnering with Mojang Studios and releasing a Minecraft breakfast cereal.
This is the perfect opportunity for players worldwide and families alike to get their Minecraft fix at the start of the day or for a late-night treat with this delicious snack.
Minecraft Creeper Crunch cereal is made of cinnamon-flavored crushed oats and Creeper marshmallows pieces.
Creeper Crunch went on sale in stores nationwide in August of 2020, with each box containing a code for you to unlock ten in-game items of clothing
Nutrition Facts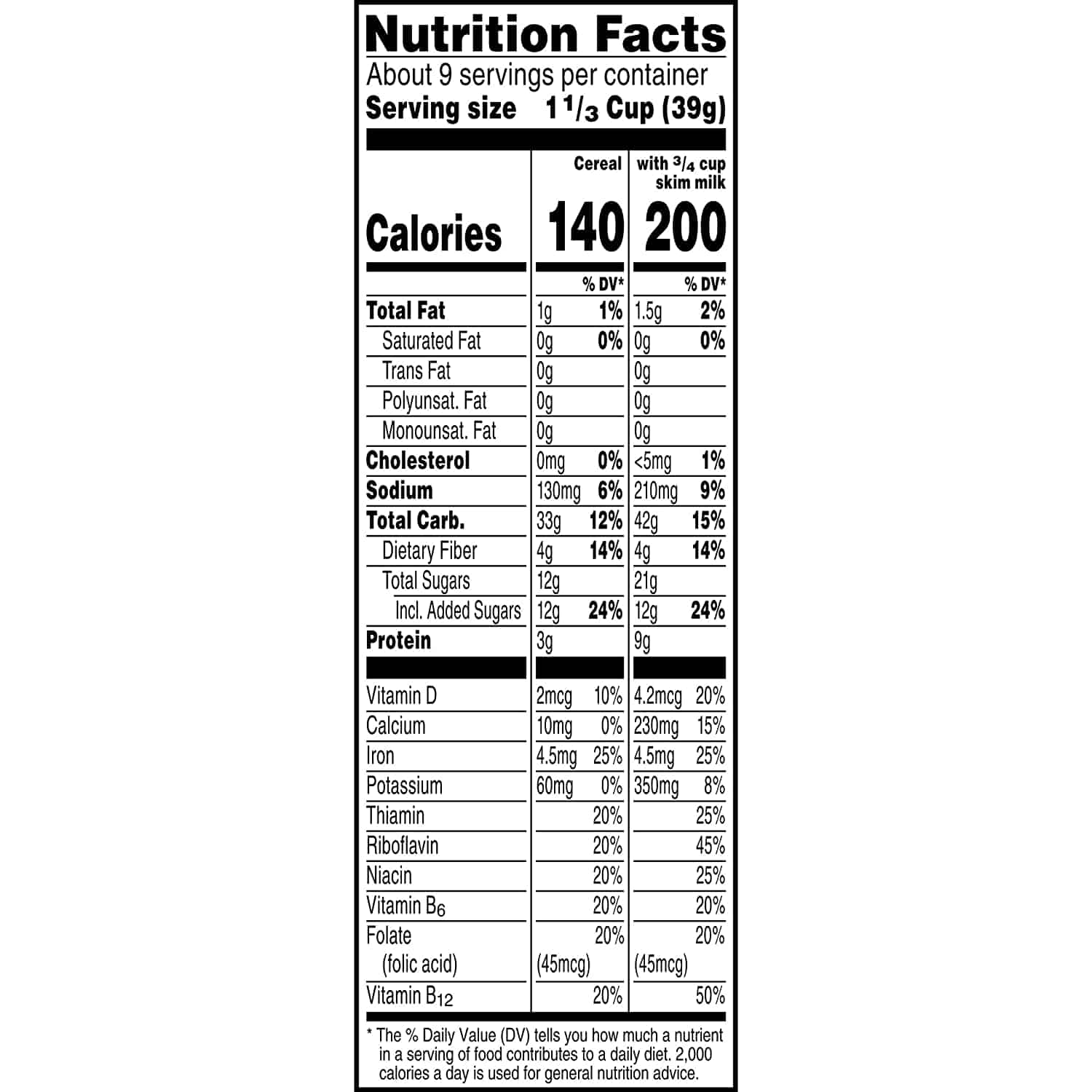 1/3 cup (39g) of Creeper Crunch contains –
Calories – 140
Total fat – 1.00g/1%
Saturated Fat – 0g/0%
Trans fat – 0g/0%
Polyunsaturated fat – 0g
Monounsaturated fat – 0g
Cholesterol – 0mg/0%
Sodium – 130mg/6%
Total carbohydrate – 33g/12%
Dietary fiber – 4g/14%
Sugars – 12g/24%
Protein – 3g
Vitamin D – 2mcg/10%
Calcium – 10mg/1%
Iron – 4.5/25%
Potassium – 60mg/1%
Vitamin A – 0mcg/0%
Vitamin C – omg/0%
The calorie breakdown of a 1/3 cup of Minecraft Creeper Crunch Cereal is 6% fat, 86% carbs, and 8% protein.
Ingredients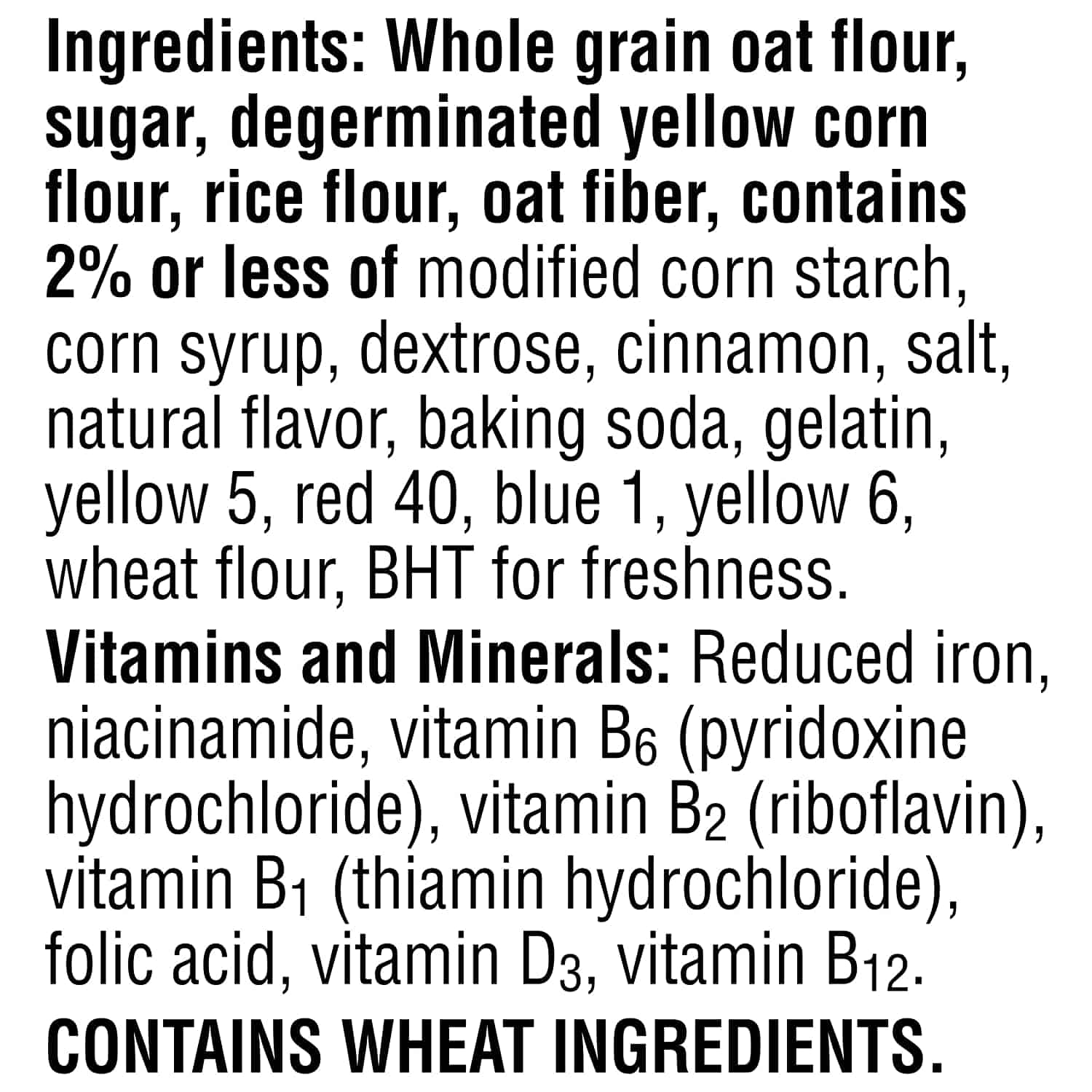 The ingredients of Minecraft Creeper Crunch Cereal include –
Whole grain oat flour
Degerminated yellow corn flour
Sugar
Marshmallows (sugar, corn syrup, dextrose, modified starch, natural flavor, gelatin, yellow 5, blue 1)
Rice flour
Oat fiber
Cinnamon
Salt
Baking soda
Natural flavor
Whole wheat flour
Red 40
Yellow 5
Blue 1
Yellow 6
BHT for freshness
Vitamins and minerals include:
Niacinamide
Zinc Oxide
Vitamin B1
Calcium pantothenate
Vitamin B6
Folic acid
Is Minecraft Cereal Healthy?
At this point, you might have noticed a striking resemblance between Kellogg's Minecraft Creeper Crunch and another famous cereal; Lucky Charms. The latter is not known as a cereal that is marketed as a healthy breakfast option but instead is pitched to a child audience. The same goes for this cereal, which is aimed at young fans of the popular video game.
As such, Kellogg's Minecraft Creeper Crunch is not a healthy cereal and is more a traditional, sweet breakfast that focuses on great taste instead of offering well-rounded nutritional benefits. Chances are, you're buying it to satisfy the young Minecraft players in your home.
Is Minecraft Cereal Gluten-Free?
One of the main ingredients in this family cereal is whole wheat, and, as such, it is not gluten-free.
Is Minecraft Cereal Vegan?
Creeper Crunch contains gelatin, which is obtained from animal tendons and ligaments, and, as such, is not a vegan product. The actual cereal may be vegan; the gelatin is contained in the marshmallows.
However, the high sugar content is another issue of contention among vegans as cane sugar is often processed with bone char. Bone char is a decolorizing agent obtained from burning cattle bones.
While this is not specifically included in the recipe, it can be part of the process involved in refining cane sugar.
Is Minecraft Cereal Keto?
To be in an adequate state of ketosis, you must have consumed less than 20g of sugar, though ideally, you want to keep this number closer to 0g.
Provided you stick to the exact measurements on the box, a serving of this breakfast cereal contains 12g of sugar, leaving you with 8g left of your DV of sugar.
That being said, keto is not simply about avoiding sugar but also ensuring you take on plenty of healthy fat. Cereals are not a good source of these fats and generally are not ideal for keto. Instead, meat or dairy products would make a sensible breakfast while on a keto diet
Is Minecraft Cereal High in Protein?
With only 3g of protein in a serving, Kellogg's Minecraft Creeper Crunch is not a solid protein source.
There's no inclination given as to the amino acid profile to promote protein absorption either. Chances are if you're buying this breakfast cereal, it isn't in order to maximize protein intake.
Is Minecraft Cereal High in Fiber?
According to the FDA, for a food to qualify as 'high fiber,' it needs to contain a minimum of 5g of fiber.
A serving of this breakfast cereal has 4g and narrowly misses out on that category. While not technically a high fiber cereal, it's a narrow enough miss for us to acknowledge that there is a decent level of fiber in this cinnamon-flavored cereal.
Minecraft Cereal Varieties
At this point, Kellogg's Minecraft Creeper Crunch is only available in its original form, and it is likely that will remain the case.
Minecraft Cereal Store Brand Alternatives
The closest alternative breakfast cereal to Kellogg's Minecraft Creeper Crunch is Lucky Charms. While the crushed oats in Lucky Charms aren't flavored with cinnamon, the combination of wheat cereal and sweet marshmallows make them both dead ringers for each other and easily interchangeable when it comes to choosing your breakfast foods.
Where You Can buy Minecraft Cereal
These tasty treats are available to buy in any reputable store that sells breakfast foods at a suggested retail price of $4 for an 8oz box or $5.69 for a 12oz box.
This breakfast cereal is being marketed as a 'limited time product,' so whether good sales will affect how long it stays on store shelves depends on its success during its initial rollout period.
Famous Minecraft Cereal Commercials
Kellogg's opted not to do any visual advertising for this cereal. We can assume that this is because they were relying on the enthusiasm and word-of-mouth that would be generated by game fanatics and the Minecraft community to be enough to help the cereal gain traction.
User Reviews
Review Summary
0 out of 5 stars (based on 0 reviews)
Recent Reviews
There are no reviews yet. Be the first one to write one.
Submit a Review