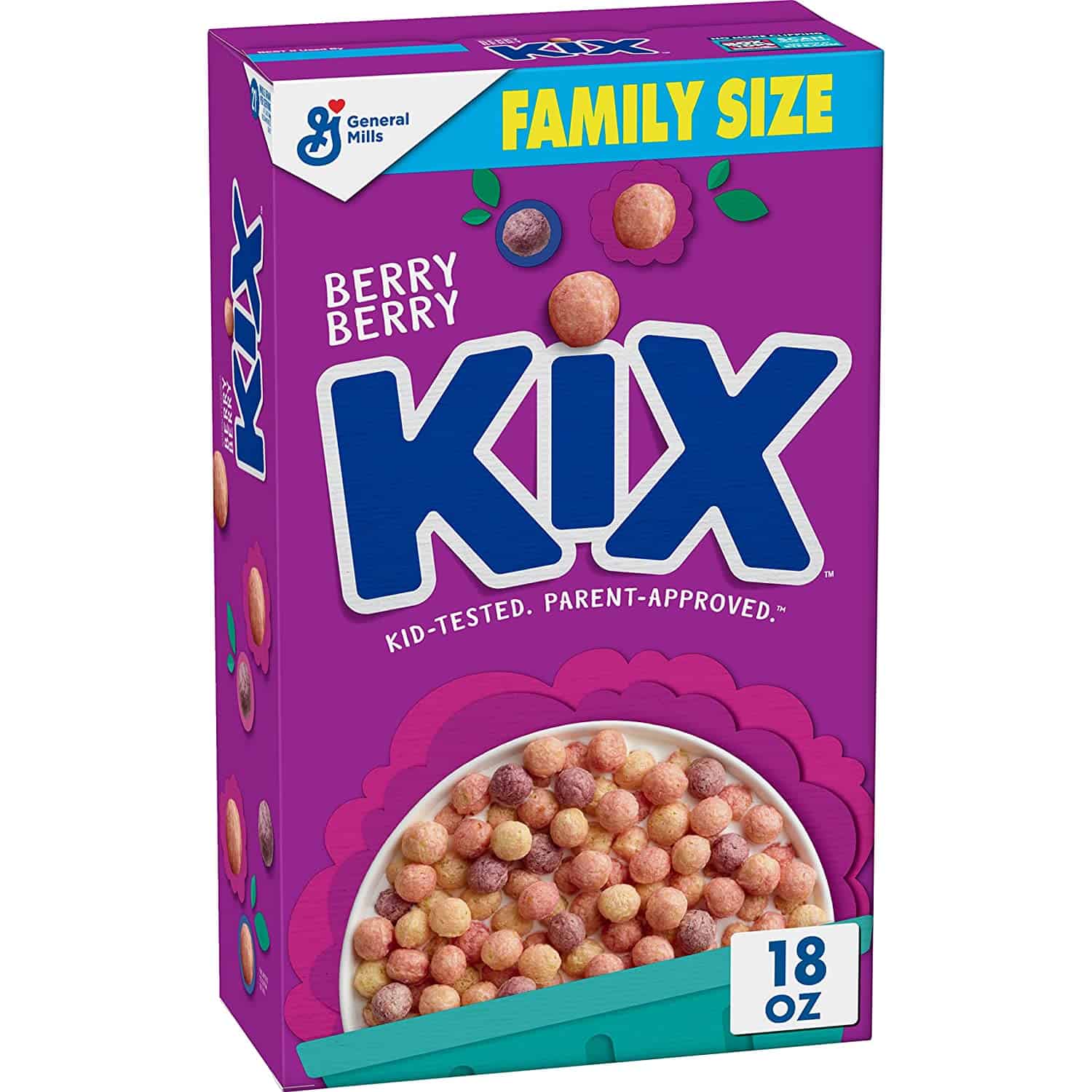 Introduced at the start of the 1990s, Berry Berry Kix became a popular cereal for kids and parents; not only is it flavorsome and fun, but it also packs a range of nutrients and vitamins for growing children. The makers understood how much a nutrient contributes to a kid's health.
Berry Berry cereal is a puffy, crunchy corn snack that also contains fruits and berries; it's ideal for kids that want a burst of flavor along with an energy kick – one reason adults also enjoy this popular brand. Although the cereal is no longer advertised, it is still available in various outlets.
Something that sets Berry Berry cereal apart from other popular brands in its niche is the nutritional values that support weight control and digestive health. Berry Berry cereal has more protein and fiber than other brands and can also be fortified for additional health benefits.
Nutrition Facts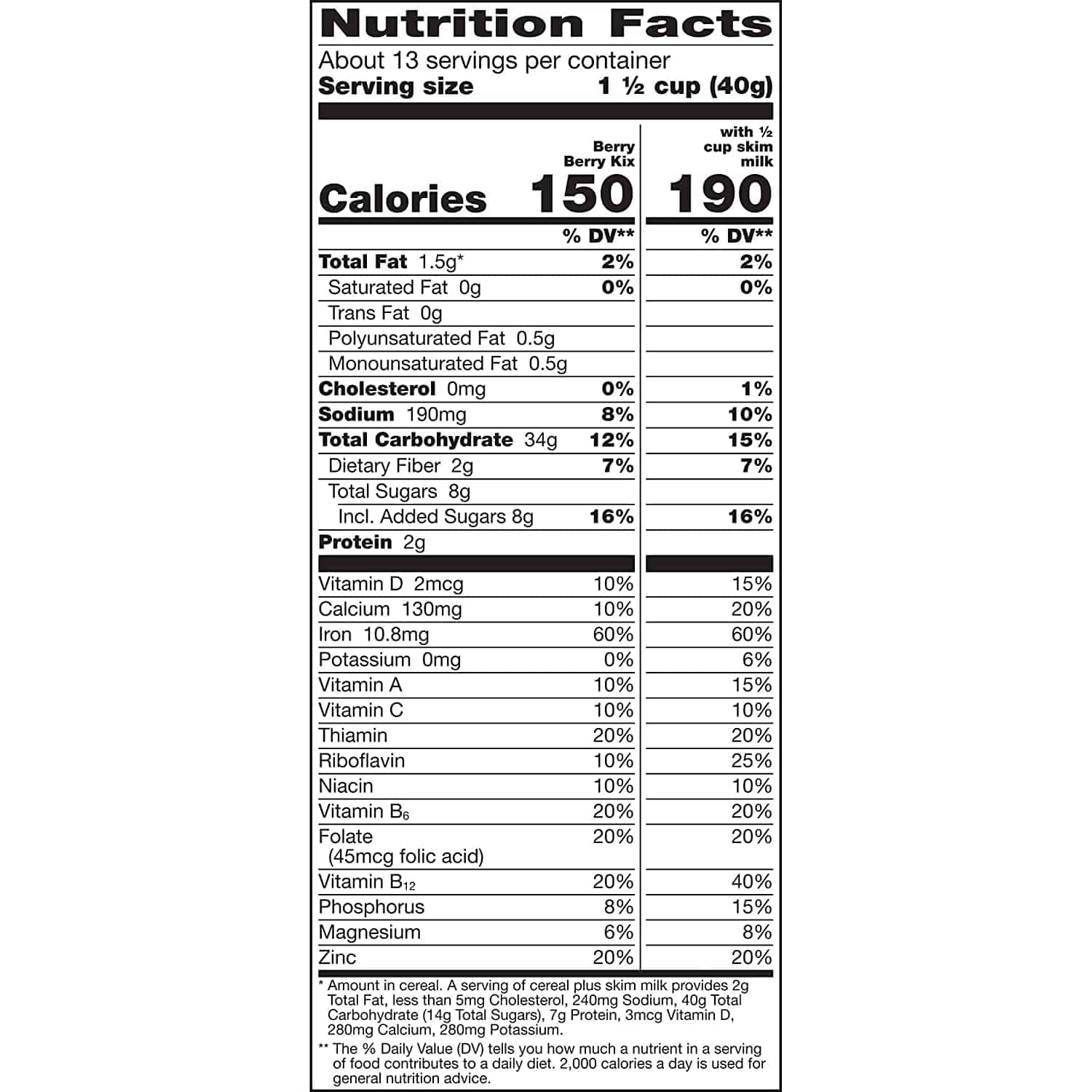 Berry Berry grain breakfast cereal is quantified by its calories per serving; the nutritional label states that a single serving contains 120 calories that take around 30 minutes to burn off by walking. The cereal contains 150 grams of fat – including saturated fat and transfat – 2 grams of fiber and 2 grams of protein. It also contains vitamins A and C, along with calcium and iron.
Ingredients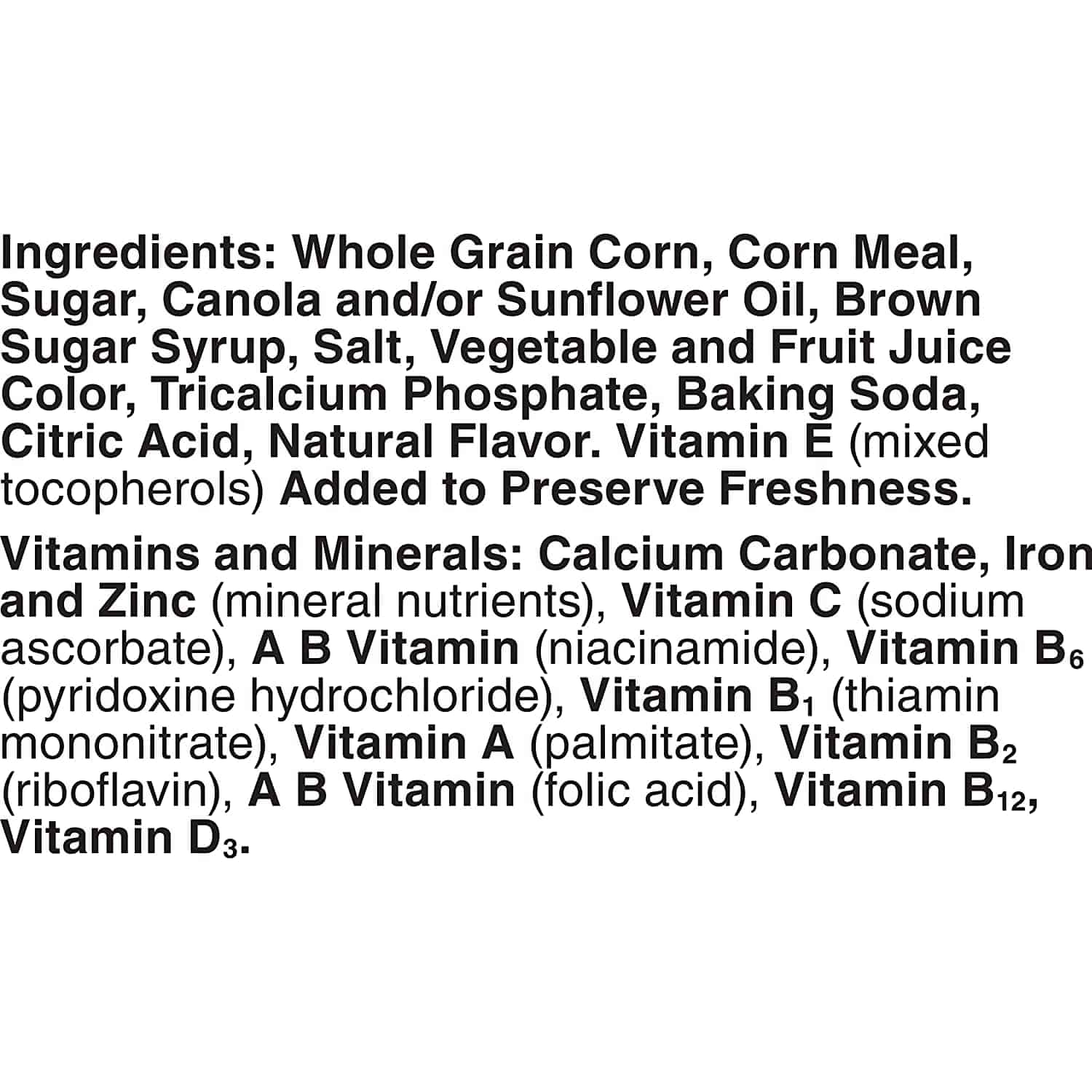 This popular grain breakfast cereal is made with a range of ingredients that combines taste with nutritional value. Reading the ingredients on the back of the box, you will find whole-grain corn, cornmeal, sugar, fruit juice, natural flavors, and vitamin E; in order to produce a whole grain breakfast cereal, Berry Berry uses whole-grain corn and vitamin D for freshness.
Is Berry Berry Kix Healthy?
As with most flavorsome morning cereals, Berry Berry crispy corn puffs cereal has a high sugar content; this gives it that unique flavor and boosts energy in the morning when it's needed the most. That said, high sugar content can lead to weight issues and might not be considered healthy. On the other hand, Berry Berry whole-grain cereal contains high levels of healthy fiber.
Is Berry Berry Kix Gluten-Free?
Since gluten is found in many grains, especially the ones used for making cereal, it's easy to assume that most morning cereals contain protein and are unsuitable for gluten intolerant people; that is not the case with Berry Berry crispy corn puffs. This tasty whole-grain breakfast cereal has been reformulated, so it's safe for gluten intolerant people to enjoy in the morning.
Is Berry Berry Kix Vegan?
If you're vegan, you want to know if your favorite morning cereals are safe to consume; when it comes to Berry Berry whole-grain cereal, it's a bit of a grey area. On the one hand, the cereal doesn't seem to contain any animal derivatives, but it does contain vitamin D3, which is sometimes derived from lichen or sheep's wool, meaning the cereal would not be OK for vegans.
Is Berry Berry Kix Keto?
If you eat a keto diet, you're interested in high protein value and low carbs; in most cases, cereal works the other way; what you get is high carb content and low protein. On a keto diet, it's recommended you eat around 12 grams of protein in the morning; while Berry Berry doesn't offer all of this, the food contributes 2 grams of protein to your keto diet in a crunchy cereal.
Is Berry Berry Kix High in Protein?
One serving of Berry Berry wholesome breakfast cereal amounts to 33 grams; two of these grams are protein which makes the protein content of this whole grain cereal around six percent. In general terms, six percent does not pertain to high protein content; however, this cereal can be fortified with protein such as nuts and seeds or complemented with a boiled egg.
Is Berry Berry Kix High in Fiber?
If you want to control your weight and support your digestive system, then you need to eat more fiber; the good news is that Berry Berry cereal has plenty of good for you ingredients – including fiber – to support your daily diet. As with protein, Berry Berry cereal contains two grams of fiber per serving thanks to its whole-grain ingredients and additional fruits and nuts.
Berry Berry Kix Store Brand Alternatives
Berry Berry cereal is popular and regularly receives 5 stars in online reviews; that's probably part of the reason it has not been discontinued over the years. It's also why many store brands have chosen to imitate this popular kid's snack with their own logo on the front. Often, these alternatives are made in the same factory but sold at lower prices either in stores or online.
Where You Can Buy Berry Berry Kix
If you want to maintain strong bones and enjoy a berry flavor in the morning, you need to know where to buy this cereal. The good news is it's pretty easy to find online or in stores, and if they don't have the branded product, chances are they have a similar alternative. If you're struggling to find Berry Berry cereal, visit Cereal Secrets to find the wholesome goodness.
Famous Berry Berry Kix Commercials
Berry Berry cereal was introduced in 1992 by General Mills; the cereal is a combination of berry-shaped puff pieces and signature Kix puffs – it has a berry flavor and quickly became a pantry staple. The first commercials began to appear for the original kix a year later with quaint ads.
There have been many Berry Berry commercials over the years; they tend to feature a young boy or girl on their best behavior in the hope of having some Berry Berry cereal; in other commercials, the protagonist is drowned in berries or able to share the cereal in a fun way.
Berry Kix is still produced; however, the commercials have stopped running; nowadays, if you want to maintain strong bones with a cereal containing high levels of vitamin D, vitamin C, and folic acid, you have to source it yourself either in-store or online. It's worthy of its 5 stars.
User Reviews
Review Summary
0.0 out of 5 stars (based on 0 reviews)
Recent Reviews
There are no reviews yet. Be the first one to write one.
Submit a Review