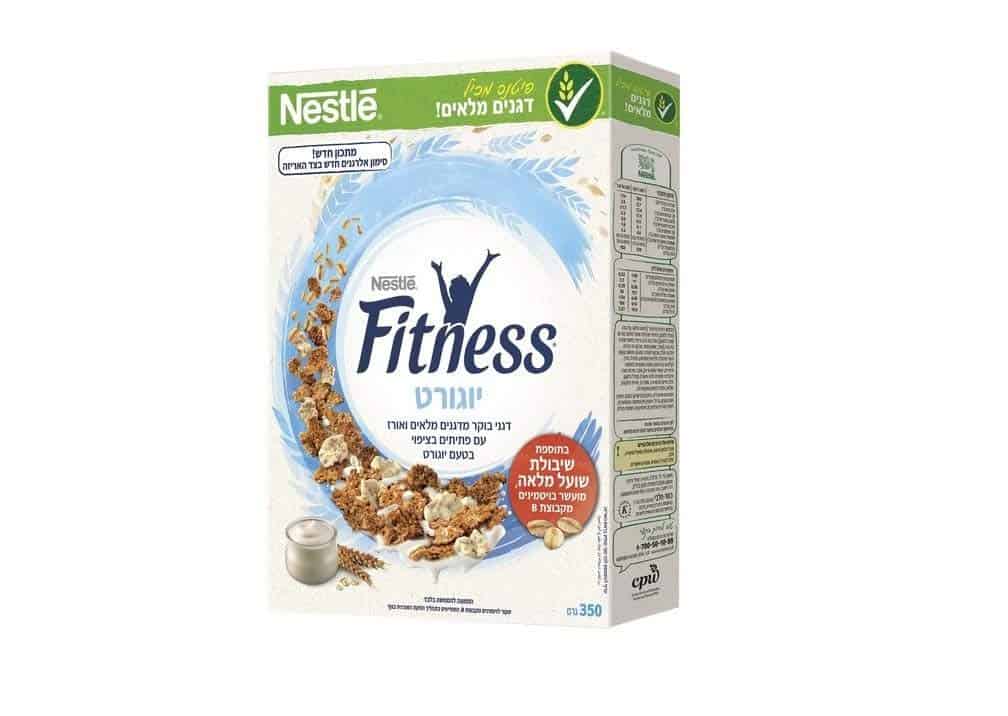 If you're looking for a healthy breakfast option, you're not alone! Many people are looking for ways to get their days off to a better start. Nestle Fitness cereal is marketed as a healthier option for those looking to lead more active lifestyles.
But how healthy is it? Is this whole grain breakfast cereal suitable for keto dieters? Can vegans enjoy it? You'll find everything you need to know about this Nestle cereal right here.
From its nutrition facts and ingredients to famous TV commercials and where to buy it, if you'd like to know more, read along for more information.
Nutrition Facts
Although it's aimed at women, anyone can eat this whole-grain breakfast cereal. As the name suggests, it's marketed as a fitness and weight loss cereal with whole grain oats to provide sufficient energy for the day.
However, you don't need to be an athlete to enjoy these simply delicious fitness flakes! As with all breakfast cereals, this Nestle cereal can be eaten at any time of the day as part of a balanced diet. Let's take a closer look at what this cereal provides in each serving:
Calories: 191
Fat: 0.8g 1% DV
Carbohydrates: 36g 14% DV
Fiber: 2.3g 11% DV
Sugar: 9g
Protein: 7.2g
Riboflavin: 58% DV
Iron: 5.3mg 24% DV
Calcium: 414mg 41% DV
Folic Acid: 68mg 28% DV
Vitamin B6: 38% DV
Niacin: 35% DV
Ingredients
This Nestle whole grain wheat cereal contains:
Whole grain wheat
Rice
Whole grain oat flakes
Sugar
Barley malt extract
Partly inverted brown sugar syrup
Glucose syrup
Salt
Trisodium phosphate – acidity regulator
Tocopherols
Riboflavin
Vitamin B6
Folic Acid
Niacin
Calcium Carbonate
Iron – this is free from pork products and derivatives
Is Fitness Cereal Healthy?
Although this cereal is marketed as a healthy option that provides nutritious energy, one look at the ingredients label will suggest it isn't so healthy. It does contain cereal grains such as rice and whole-grain wheat; however, it's a heavily processed product with artificially added vitamins and minerals.
Sugar is one of the first ingredients, and with 9 grams in each 30-gram serving, it's not the healthiest option out there. It also contains glucose syrup which is used to preserve commercial foods and increase their sweetness levels. This boosts the appeal of such foods as well as being very affordable to produce.
However, it offers no health benefits. This syrup doesn't contain any protein or healthy fats and is instead a concentrated sugar source. Eating glucose syrup regularly could put you at an increased risk of high blood sugar and blood pressure, heart disease, and poor dental health.
Is Fitness Cereal Gluten-Free?
No, Nestle Fitness cereal is not gluten-free because the main ingredient is wheat. This means that the glutinous proteins will be over the 20ppm limit.
Many commercial cereals have high gluten levels, meaning Celiac disease and intolerance sufferers need to know what they're eating. Many glutinous ingredients are used in cereals, so be sure to look out for:
Rye
Wheat
Spelt
Barley
Amelcorn
Small spelt
Unripe salt grain
Is Fitness Cereal Vegan?
No, unfortunately, Nestle Fitness cereal is not vegan-friendly as it may contain cow's milk, which is stated underneath the ingredients label. Another ingredient that may be non-vegan is sugar.
This may sound unusual, but although sugar is vegan, the way its processed to remove impurities uses animal bone char, making it technically unsuitable for those following a vegan diet.
Is Fitness Cereal Keto?
Sadly, no. This Nestle cereal ideally shouldn't be part of a keto diet because it's processed and high in carbohydrates. It does also contain ingredients that are less than desirable, such as sugar and syrup.
These high glycemic ingredients can cause your blood sugar levels to rise rapidly, stopping you from being in ketosis – which is the whole point of a keto diet. Instead, you could look for cereals that contain keto-friendly sweeteners, such as erythritol or stevia.
Because a keto diet typically requires you to limit your carb intake to 20-30g, look for a cereal that has 5g or less of net carbs in each serving.
Is Fitness Cereal High in Protein?
With 7.2 grams of protein in each serving, Nestle Fitness cereal is a pretty good protein source. If you're a regular gym-goer, you'll know how important a sufficient protein intake is.
Muscle growth, hormone regulation, and improved recovery are just a few of the benefits that protein offers. With that said, although 7 grams is much better than most cereals, it's still not high enough for very active people.
Consider adding another protein-rich source to your breakfast, such as an omelet or Greek yogurt.
Is Fitness Cereal High in Fiber?
No, with only 2.3 grams per serving, this Nestle cereal is a disappointing source of fiber, especially since its primary ingredients are whole grain cereals.
Whole grains are well known for being great fiber sources, but because it's highly processed, this cereal is lacking in this macronutrient.
Fitness Cereal Store Brand Alternatives
Nestle Fitness can be hard to find in the US, but don't worry, as there are plenty of alternatives available in stores. Walmart stocks a granola oat and honey cereal that's sure to please!
Alternatively, Kroger stocks its own Cornflakes cereal that contains lower sugar levels than Fitness by Nestle.
Where You Can Buy Fitness Cereal
This Nestle cereal doesn't seem to be available in stores in the United States; however, it can be bought online from places such as Amazon.
Famous Fitness Cereal Commercials
Fitness cereal has been advertised as a weight-loss-friendly breakfast cereal that can help you to stay in good shape. The low-fat whole-grain crunch that it provides has rapidly become popular. Over the years, there have also been various TV commercials in many countries.
This commercial features a woman enjoying Fitness cereal for breakfast with the claim that it can help you "keep your figure."
This 10-second commercial advertises the original Fitness flavor as well as a new fruit variety.
User Reviews
Review Summary
2 out of 5 stars (based on 1 review)
Recent Reviews
to much sugar cheap fillers
hard to digest have to let it soak in milk before consuming or it will stick in you throat
Submit a Review